Welcome to Lambton County!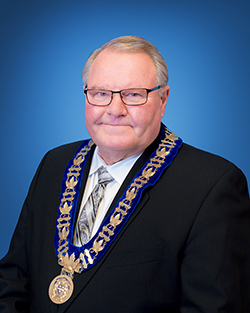 As you will see, Lambton has a great deal to offer residents and visitors alike. Lambton's residents often enjoy wonderful natural assets such as wetlands home to many varieties of wildlife, parks along the St. Clair River and Lake Huron, towering trees at Pinery Provincial Park, and a quaint waterfall at Rock Glen. The community is also fortunate to have many heritage destinations, cultural attractions, enticing restaurants and vibrant commercial districts.
Lambton County is an economically diverse area relying largely on the petro-chemical and agricultural industries as well as tourism. The people of Lambton County make this area a very welcoming destination for either day tripping to our many museums and golf courses, or longer visits making use of our campgrounds, quaint shops and bed and breakfasts. No matter what the season, Lambton is sure to have something to offer.
Be sure to visit Tourism Sarnia-Lambton to learn more about festivals, events, and other attractions in the area.
Lambton County Council is pleased that this website allows the County of Lambton to communicate in yet another manner with Lambton's residents and friends. Our job board, news releases, and online maps, prove to be our most popular pages, yet many others choose to access other features such as paying provincial offences fines online, searching for affordable housing, or learning more about our County road network. Whatever you might be looking for, our corporate website offers a great deal of information about all of the County's programs and services.
Communicating with our residents and visitors is very important to us. I consider it an honour to represent the people of Lambton County and I take great pride in communicating our message that Lambton is a caring, growing and innovative community.
Our residents work together, volunteer together, support one another and truly care about their community. We continue to grow as we diversify our economic base and environmental quality. We are creative and are continually looking at new ways to work together to achieve success.
Please also remember to visit the many sites that are linked within this site - our municipal partners, Tourism Sarnia-Lambton, Sarnia-Lambton Economic Partnership and more - to gain a better understanding of their work and their role in the Lambton County community.
Whether you plan on living in Lambton, doing business in Lambton, or visiting Lambton, you will be warmly welcomed!
Bill Weber, Lambton County Warden, 2019-20