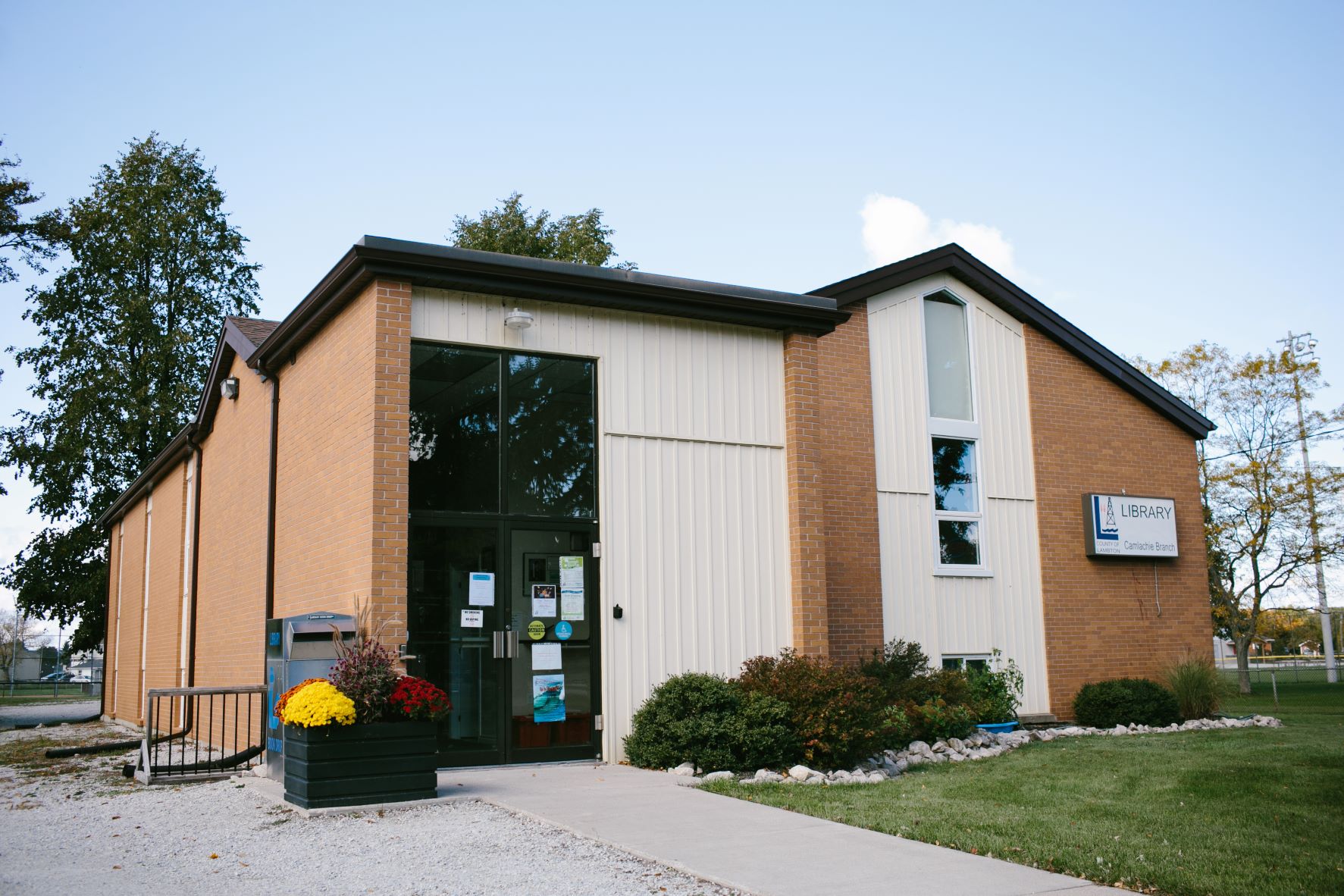 Wyoming, ON – Lambton County Library is advising the public that the Camlachie Library will be temporarily closed starting Monday, October 25, 2021, while the Town of Plympton-Wyoming completes upgrades to the parking lot. Upgrades will create an accessible parking area and walkways leading up to the building that hosts the Camlachie Library and Plympton-Wyoming Museum. The closure is expected to last until the end of November.
The library drop box will also be closed during this time. Items can be returned at any Lambton County Library location or renewed using "My Account" at lclibrary.ca or the Iguana Library app. Items can also be borrowed or reserved for pick up at any of the remaining 24 Lambton County Library locations.
Lambton County Library's eLibrary and online resources including genealogy research, eBooks, eAudioboks, movies, music and more are available 24/7 and can be accessed through lclibrary.ca.
The hours of operation of neighbouring Lambton County libraries include:
Bright's Grove Library (519-869-2351) – Open Monday to Thursday: 10:00 a.m. - 8:00 p.m.; Friday and Saturday: 10:00 a.m. - 3:00 p.m.
Wyoming Library (519-845-0181) – Open Monday and Wednesday: 10:00 a.m. - 8:00 p.m.; Tuesday and Thursday: 12:00 p.m. - 8:00 p.m.; Friday: 9:00 a.m. - 5:00 p.m.; and Saturday: 9:00 a.m. - 1:00 p.m.
For more information on locations, services and hours of operation visit lclibrary.ca.
-30-
Please contact:
Darlene Coke
Manager, Library Services
County of Lambton
519-383-2101
Email Darlene Coke