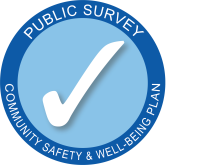 The Community Safety and Well-being Plan public survey is now closed. Thank you to all those who took the time to complete the survey and provide input!
Information collected from this survey, along with community health status data and information from existing plans and stakeholder groups, will be used to develop a prioritized Community Safety & Well-being Plan for the County.
This overview represents an update of the initiative as of September 2020, which is a "re-start" from the initial launch planned in March 2020, when the pandemic hit.
Background and Details
Why create a Community Safety & Well-being Plan?
Ontario-wide legislation requires, as part of the Police Services Act (effective January 1, 2019) and the Safer Ontario Act (2018), that municipalities develop and adopt a Community Safety and Well-being Plan, working in partnership with a multisectoral advisory committee comprised of representation from the police service board and other local service providers in health/mental health, education, community/social services and children/youth services. Additional requirements are also outlined in the legislation pertaining to conducting consultations, contents of the plan, and monitoring, evaluating, reporting and publishing the plan.
On February 5, 2020 Lambton County Council approved that one County-wide Plan would be created rather than an individual plan for each lower-tier municipality.
What is a Community Safety & Well-being Plan?
The ultimate goal of a Community Safety and Well-being Plan is to achieve sustainable communities where everyone is safe, has a sense of belonging, opportunities to participate, and where individuals and families are able to meet their needs for education, health care, food, housing, income, and social and cultural expression. The success of society is linked to the well-being of each and every individual.
The Plan is meant to reflect the needs and assets of the community and is built on four Key Components and seven Critical Success Factors.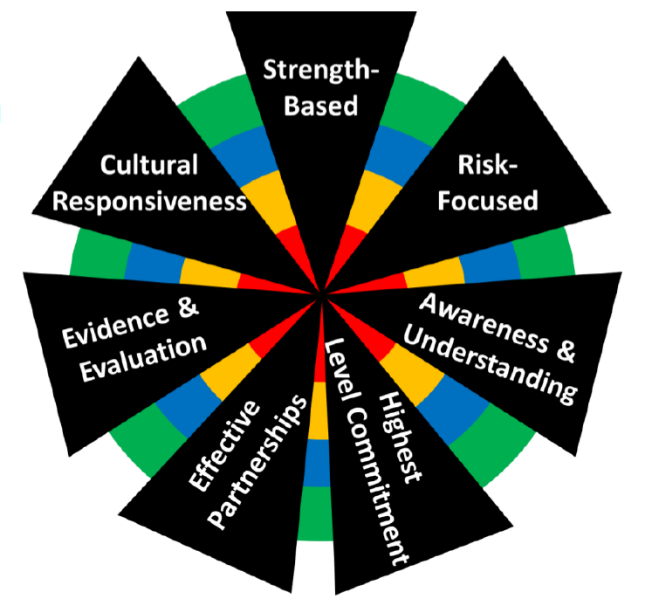 More detailed information is available from the Ministry of the Solicitor General.
How will we create the Plan?
The planning process is meant to be a shared responsibility by all members of the community and requires an integrated approach to bring municipalities, First Nations and community partners together to address the collective goal. The planning process will involve consultations with the community, guided by the two leadership groups: a small Oversight Committee and a larger Advisory Group. As needed, specific perspectives will be sought from community stakeholders as part of a Reference Group.
Insights and ideas shared by community members will inform the content of the plan, help identify any potential gaps and build the strategies and actions for the Plan.
A CSWB Plan must include the following core information:
Local priority risk factors that have been identified based on community consultations and multiple sources of data;

Evidence-based programs and strategies to address those priority risk factors; and,

Measurable outcomes with associated performance measures to ensure that the strategies are effective and outcomes are being achieved.
What is the timing for the Plan?
Bill 175 – The Safer Ontario Act, requires the preparation and adoption of a CSWB Plan by January 1, 2021[1]. Because of COVID-19, this timeline will be adjusted but, as of yet, we do not know the revised deadline. The more specific timeline includes the following steps:
March 2021 – Engagement survey with local communities
March 2021 – Data gathering & asset mapping
April 2021 – Priority goal setting
May 2021 – Determine strategies & actions
June 2021 – Evaluation & implementation plans developed
July 2021 – CSWB Plan approved & submitted to Province
Stay Informed
Watch for more information on this web page.
---
[1] This deadline will be adjusted by the Province of Ontario but it is not yet known what the new dates will be.