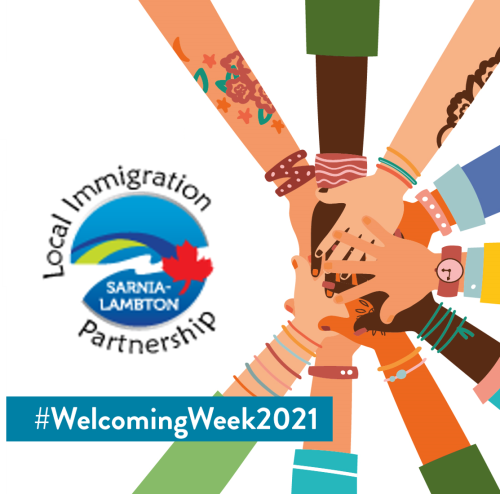 Welcoming Week is an annual opportunity that brings together new and long-time residents to build strong connections. It affirms the importance of welcoming and inclusive places in achieving collective prosperity.
This year, Welcoming Week takes place from September 10 to 19.
Join the Sarnia-Lambton Local Immigration Partnership and our community partners in celebrating National Welcoming Week in our community to create a more diverse, vibrant and welcoming community for all!
To read more about how your organization can celebrate Welcoming Week, please visit the Welcoming Week Toolkit, provided by Immigration, Refugees and Citizenship Canada or email Maggie Elliott.
Connect with us on Facebook, view some of the launch event videos below, and check out the activities included in the upcoming event listing!
Stay Connected!
Follow Sarnia-Lambton Local Immigration Partnership on Facebook for updates and event details.