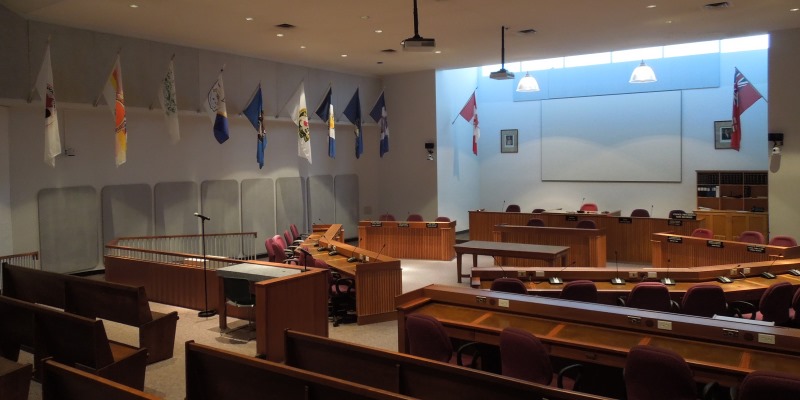 Wyoming, ON – Lambton County Council held their regular meeting via videoconference on Wednesday, April 7, 2021. At this meeting, Lambton County Council:
Received an update from Lambton County Medical Officer of Health, Dr. Sudit Ranade, regarding the current COVID-19 situation in Lambton County.
Heard presentations from:

Brian McDougall, St. Clair Region Conservation Authority and Brian Horner, Ausable Bayfield Conservation Authority, with an update on the legislative and regulatory changes to the Conservation Authorities Act.
Dr. Matthew Davis, Southwest Ontario Regional Base Hospital Program and London Health Sciences Centre, providing a medical perspective on tiered medical response.

Received an update on renovations at Bayside Centre. Renovation work remains on schedule.
Instructed staff to continue working with the City of Sarnia to develop a new, mutually agreeable Tiered Response Agreement, with details of the agreement to be provided at the next County Council meeting on May 5, 2021. The streamlined COVID-19 protocols are to remain in effect while staff engage in those discussions.
Requested staff prepare and complete a Master Program and Master Plan for the re-development of Lambton Meadowview Villa, and to submit the Plan to Council for review no later than December 31, 2021.
Council will next meet in Open Session at 9:30 a.m. on Wednesday, May 5, 2021.
-30-
Please contact:
Lisa Brown
Communications & Marketing Coordinator
County of Lambton
519-845-0809 ext. 5214
Email Lisa Brown