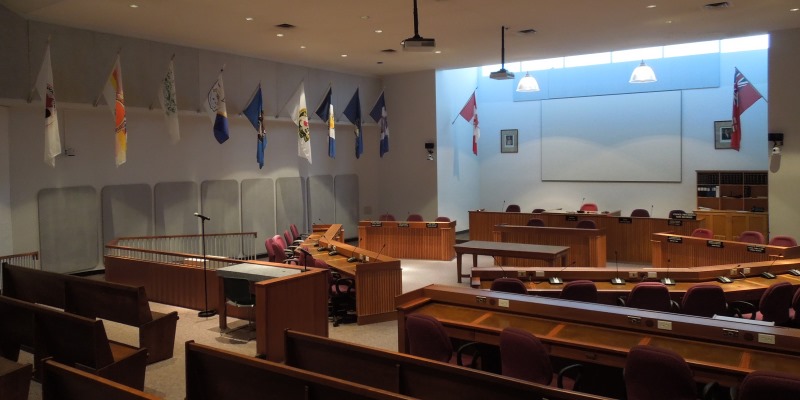 Wyoming, ON – At its regular meeting on Wednesday, June 1, Lambton County Council:
Received an update from Lambton County Medical Officer of Health, Dr. Sudit Ranade, regarding the current COVID-19 situation in Lambton County.
Heard a presentation from Nancy Dubois, Consultant, DU B FIT Consulting, Staff Sergeants Ross Stuart and Erica VanRoboys, O.P.P., Lambton Detachment, and John Sottosanti, Media Relations Officer, Sarnia Police Service, regarding Lambton County's Community Safety and Well-Being Plan.
Agreed to proceed with the County Road 22 and County Road 79 Roundabout Project this year and fund any financial shortfalls for the project through current reserve funds.
Approved the Community Safety and Well-Being Plan 2022 - 2025 for Lambton County and directed staff to work collaboratively with community stakeholders to develop a Leadership Team to pursue the implementation of the Plan.
Council will next meet in Open Session at 9:30 a.m. on Wednesday, July 6, 2022.
-30-
Please contact:
Lisa Leggate
Communications & Marketing Coordinator
County of Lambton
519-845-0809 ext. 5214
Email Lisa Leggate