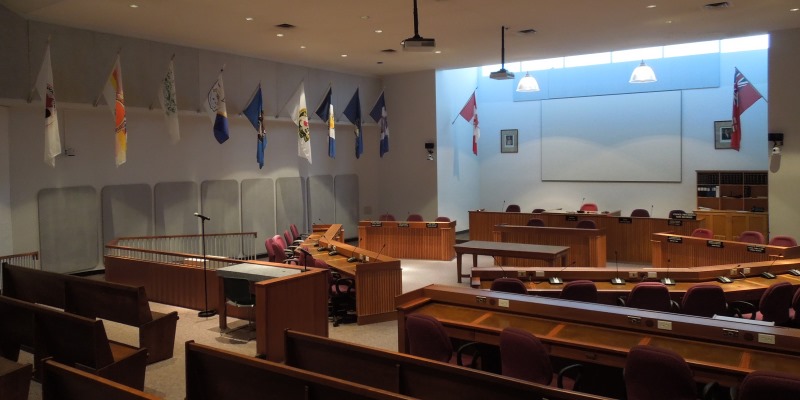 Wyoming, ON – Lambton County Council held their regular meeting via videoconference on Wednesday, June 3. At this meeting, Lambton County Council:
Received an update from staff regarding the ongoing negotiations for the long-term lease (and option to purchase) for its facilities located at Bayside Centre.
Heard an update from Lambton County Medical Officer of Health, Dr. Sudit Ranade, regarding the current COVID-19 situation in Lambton County.
Received an information report from staff regarding the implementation of contactless curbside pickup services at select Lambton County Library locations, beginning Monday, June 8, 2020.
Received an information report from staff regarding preliminary estimates of impacts from the COVID-19 pandemic on the 2020 budget.
Requested that staff incorporate a roundabout at County Road 4 (Petrolia Line) and County Road 31 (Kimball Road) for consideration in the 2021 budget year.
Council will next meet in Open Session at 9:30 a.m. on Wednesday, July 8, 2020.
-30-
Please contact:
Lisa Brown
Communications & Marketing Coordinator
County of Lambton
519-845-0809 ext. 5214
Email Lisa Brown