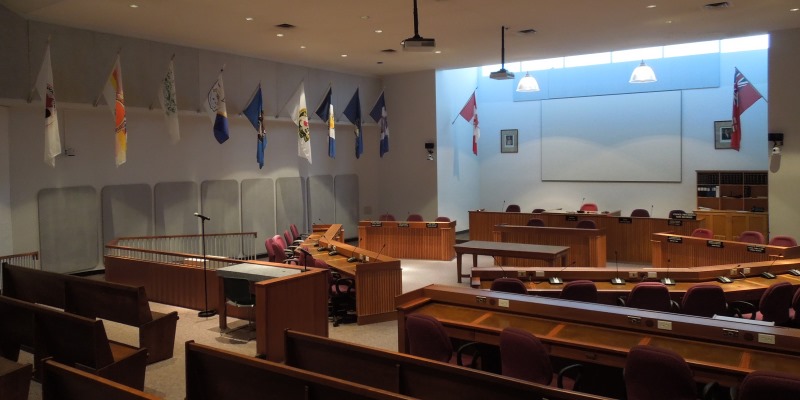 Wyoming, ON – At its regular meeting on Wednesday, May 4, Lambton County Council:
Received an update from Lambton County Medical Officer of Health, Dr. Sudit Ranade, regarding the current COVID-19 situation in Lambton County.
Heard a presentation from J.D. Lawn Service regarding parking along County Road #7 (Lakeshore Road), between Murphy Road and Telfer Road.
Supported the request presented by J.D. Lawn Service, subject to further discussions between the City of Sarnia and County of Lambton, allowing temporary street parking for service vehicles and contractor vehicles on County Road #7 (Lakeshore Road) between Murphy Road and Telfer Road, within specified times on select days of the week.
Approved the recommended base salary increases for County Council, which will come into effect November 15, 2022, at the start of the next term of County Council.
Agreed to confirm in writing and by By-Law, that the County has no interest in any part of Old Lakeshore Road located in the City of Sarnia, so that the City of Sarnia can have the local registry office properly record title to the road in question to the City of Sarnia.
Approved the hiring of two full-time permanent staff within the Homelessness Prevention and Children's Services Department, including one Project Manager - Early Years' Workforce Development and one Financial and Data Analyst.
Requested staff identify a process to create a climate change adaptation and mitigation strategy, and that any applicable expenses for such a process be referred to the 2023 budget.
Initiated a staff task force to bring together all interested parties to discuss the merits of developing an application to the Federal Government under their Natural Resources Canada's Zero-Emission Vehicle Infrastructure Program to establish charging stations throughout the communities who wish to do so in Lambton County.
Council will next meet in Open Session at 9:30 a.m. on Wednesday, June 1, 2022.
-30-
Please contact:
Lisa Leggate
Communications & Marketing Coordinator
County of Lambton
519-845-0809 ext. 5214
Email Lisa Leggate