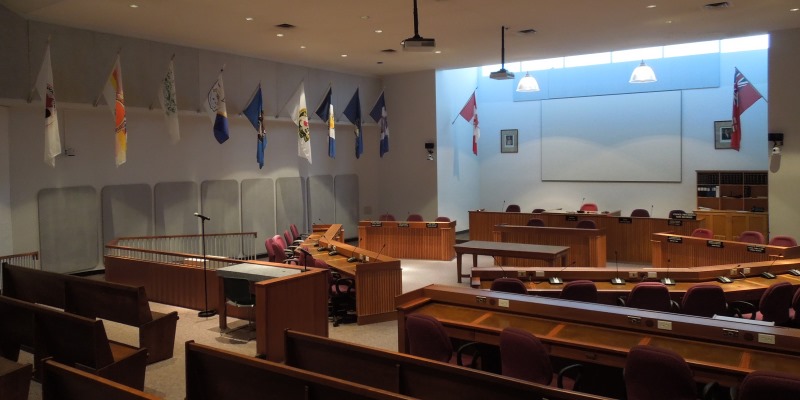 Wyoming, ON – Lambton County Council held their regular meeting via videoconference on Wednesday, May 5, 2021. At this meeting, Lambton County Council:
Received an update from Lambton County Medical Officer of Health, Dr. Sudit Ranade, regarding the current COVID-19 situation in Lambton County.
Heard a presentation from the Bluewater Association for Safety, Environment and Sustainability (BASES) introducing the organization and its evolution from Sarnia-Lambton Community Awareness Emergency Response, the Industrial Education Cooperative, and the Sarnia-Lambton Environmental Association.
Updated By-Law No. 33 of 2020 entitled "A By-Law to Provide for Service Fees and Charges by The Corporation of the County of Lambton" to increase the fee for Official Plan Amendment applications to $3,500 effective May 5, 2021.
Approved the 2021 Tax Policy and requested staff complete an investigation into the implications of instituting the new, optional "Small Business Property Sub-class(es)".
Instructed staff to continue working with the City of Sarnia to develop a new, mutually agreeable Tiered Response Agreement, with details of the agreement to be provided no later than the July 7, 2021 County Council meeting. The streamlined COVID-19 protocols are to remain in effect while staff engage in those discussions.
Council will next meet in Open Session at 9:30 a.m. on Wednesday, June 2, 2021.
-30-
Please contact:
Lisa Brown
Communications & Marketing Coordinator
County of Lambton
519-845-0809 ext. 5214
Email Lisa Brown