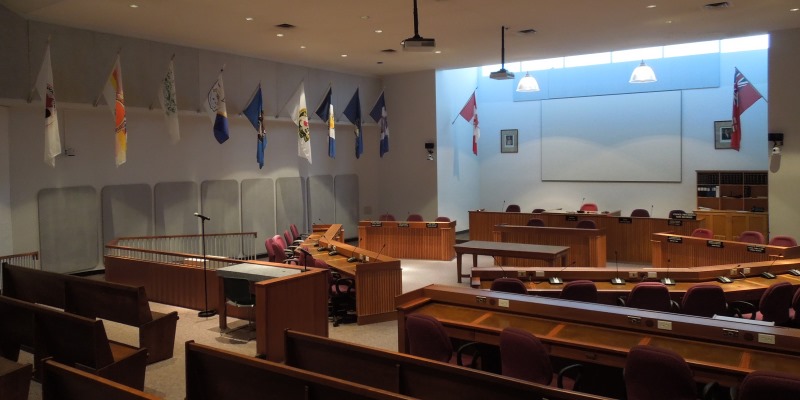 Wyoming, ON – Lambton County Council held their regular meeting via videoconference on Wednesday, May 6. At this meeting, Lambton County Council:
Received an update from staff regarding the ongoing negotiations for the long-term lease (and option to purchase) for its facilities located at Bayside Centre.
Re-appointed the Integrity Commissioner for an additional three-year period.
Heard an update from Lambton County Medical Officer of Health, Dr. Sudit Ranade, regarding the current COVID-19 situation in Lambton County.
Endorsed a resolution from the City of Sarnia allocating a minimum of $120,000 of the Emergency Funding received by the County to local food banks.
Received an information report from staff regarding preliminary estimates of impacts from the COVID-19 pandemic on the 2020 budget.
Council will next meet in Open Session at 9:30 a.m. on Wednesday, June 3, 2020.
-30-
Please contact:
Lisa Brown
Communications & Marketing Coordinator
County of Lambton
519-845-0809 ext. 5214
Email Lisa Brown