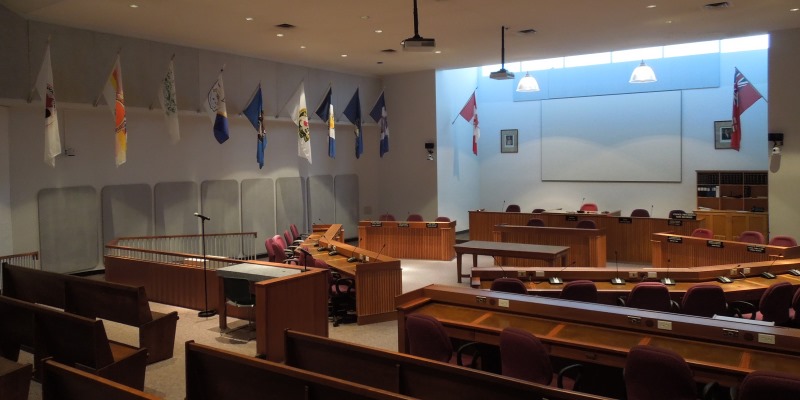 Wyoming, ON – Lambton County Council held their regular meeting via videoconference on Wednesday, November 24, 2021. At this meeting, Lambton County Council:
Received an update from Lambton County Medical Officer of Health, Dr. Sudit Ranade, regarding the current COVID-19 situation in Lambton County.
Endorsed a resolution from Huron County requesting the Province of Ontario and Government of Canada acknowledge homelessness as a Provincial and National crisis and provide financial support for housing and homelessness programs and mental health and addiction services.
Directed staff to sell the County's full shareholdings portfolio held with Bioindustrial Innovation Canada and deposit revenue from the sale into an internal Economic Development Reserve Fund.
Agreed to delay a return to in-person meetings until the April 6, 2022 Council Meeting to align with the scheduled lifting of some Provincial public health measures. This decision will be reevaluated if there is a change in the Province's Reopening Plan, or the Warden and/or Council decides that meetings should be held electronically due to health, safety and/or public transparency considerations.
Requested staff solicit public input through an online survey regarding the County's housing and homelessness efforts, with the information gathered to be discussed at the February 2, 2022 Council meeting.
Council will next meet in Open Session at 9:30 a.m. on Wednesday, February 2, 2022.
-30-
Please contact:
Lisa Leggate
Communications & Marketing Coordinator
County of Lambton
519-845-0809 ext. 5214
Email Lisa Leggate