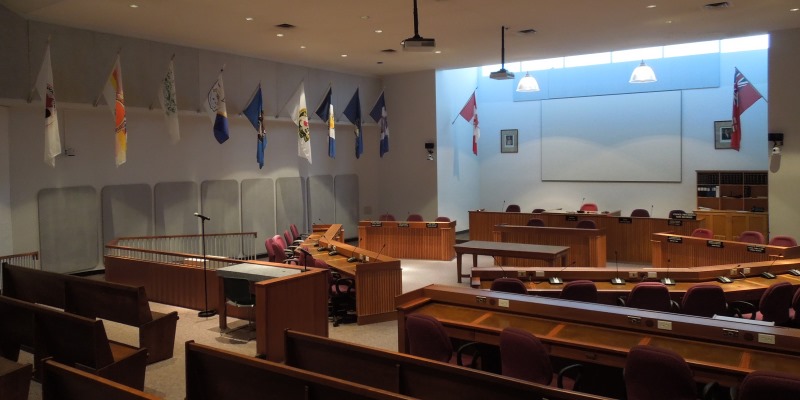 Wyoming, ON – Lambton County Council held their regular meeting via videoconference on Wednesday, October 6, 2021. At this meeting, Lambton County Council:
Received an update from Lambton County Medical Officer of Health, Dr. Sudit Ranade, regarding the current COVID-19 situation in Lambton County.
Adopted the COVID-19 Vaccination Policy for Council Members, effective October 6, 2021.
Requested staff investigate and provide a report about the feasibility of pre-borrowing funds (at current lower interest rates) to finance future long-term investments, to finance potential future debt, or to prepay existing debt.
Agreed that starting in 2022, County Council will resume meetings in person with the option for members to attend remotely in accordance with Council's policy on remote participation. This decision will be reevaluated if there is a change in the Province's Reopening Plan, or the Warden and/or Council decides that meetings should be held electronically due to health, safety and/or public transparency considerations.
Council will next meet in Open Session at 9:30 a.m. on Wednesday, November 3, 2021.
-30-
Please contact:
Lisa Leggate
Communications & Marketing Coordinator
County of Lambton
519-845-0809 ext. 5214
Email Lisa Leggate