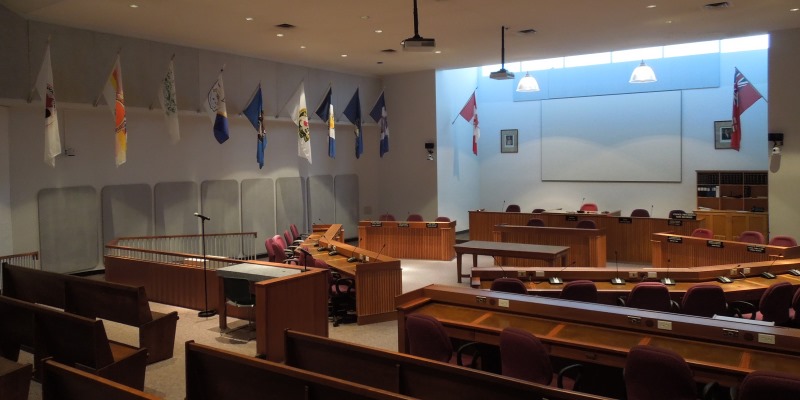 Wyoming, ON – Lambton County Council held their regular meeting via videoconference on Wednesday, September 1, 2021. At this meeting, Lambton County Council:
Received an update from Lambton County Medical Officer of Health, Dr. Christopher Greensmith, regarding the current COVID-19 situation in Lambton County.
Heard a presentation from the Lambton Federation of Agriculture regarding the Federation's Home Grown campaign, Minister's Zoning Orders, and land use planning.
Amended By-Law No. 33 of 2014 to allow members of Council to attend and participate in regular and special meetings of Council and Committee remotely, by electronic means, when necessary.
Instructed staff to continue working with the City of Sarnia to develop a new, mutually agreeable Tiered Response Agreement, with details of the agreement to be provided no later than February 28, 2022. The 2014 Tiered Response Agreement with Sarnia Fire and Rescue Services will be reinstated for this time-limited period while staff engage in those discussions.
Agreed the Acknowledgement of Ancestral Lands (adopted by Council on June 2, 2021) will be read aloud by the Warden at the beginning of each Council meeting, after the roll call is taken, commencing with the October 6, 2021 Council meeting.
Council will next meet in Open Session at 9:30 a.m. on Wednesday, October 6, 2021.
-30-
Please contact:
Lisa Leggate
Communications & Marketing Coordinator
County of Lambton
519-845-0809 ext. 5214
Email Lisa Leggate