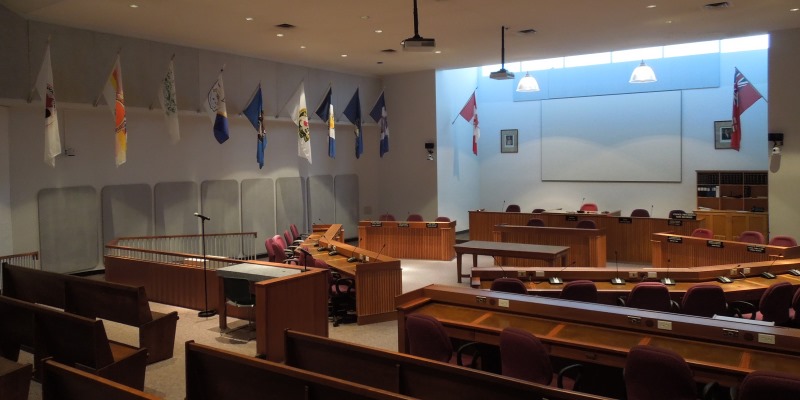 Wyoming, ON - Lambton County Council has approved a net levy rate increase of 3.42% to the County property tax levy, finalizing the County's 2020 Budget in Wyoming this morning.
In total, the budget calls for spending $220.7 million in 2020, $80.2 million of which will be raised through local property taxes.
"Staff brought forward a budget that is both reasonable and responsible," said Warden Bill Weber. "The 2020 budget allows us to maintain our current levels of service while taking the provincial downloading pressures into account. I'm pleased that County Council fully reviewed the budget and unanimously supported it."
$12.1 million will be directed to various reserves and reserve funds in 2020, which are used to finance large, necessary projects that may arise in the future or to pay for unexpected opportunities and emergencies.
Spending will be allocated as follows in 2020:
General Government/Council activities - $15.9 million
Office of the Chief Administrative Officer - $712,000
Corporate Services Division - $6.0 million
Cultural Services Division - $11.7 million
Finance, Facilities and Court Services Division - $14.5 million
Infrastructure & Development Services Division - $29.7 million
Long-Term Care Division - $35.3 million
Public Health Services Division - $28.5 million
Social Services Division - $78.5 million
The County of Lambton operates a wide variety of programs and services available to the public such as land ambulance, provincial offences court, three Long-Term Care Homes, 25 library branches and related digital resources, two museums, an art gallery, archives, local roadways, public health services, housing services, social services, building services and planning and development services. The Corporation employs approximately 1,200 employees across over 40 sites.
A final version of the County's 2020 Budget will be available through the County's website, lambtononline.ca. Hard copies can be requested by contacting the Finance, Facilities and Court Services Division at 519-845-0809 ext. 5321.
-30-
Please contact:
Bill Weber
Warden
County of Lambton
519-649-6885
Email Warden Bill Weber
Larry Palarchio
GM, Finance, Facilities and Court Services
County of Lambton
519-845-0801 ext. 5417
Email Larry Palarchio