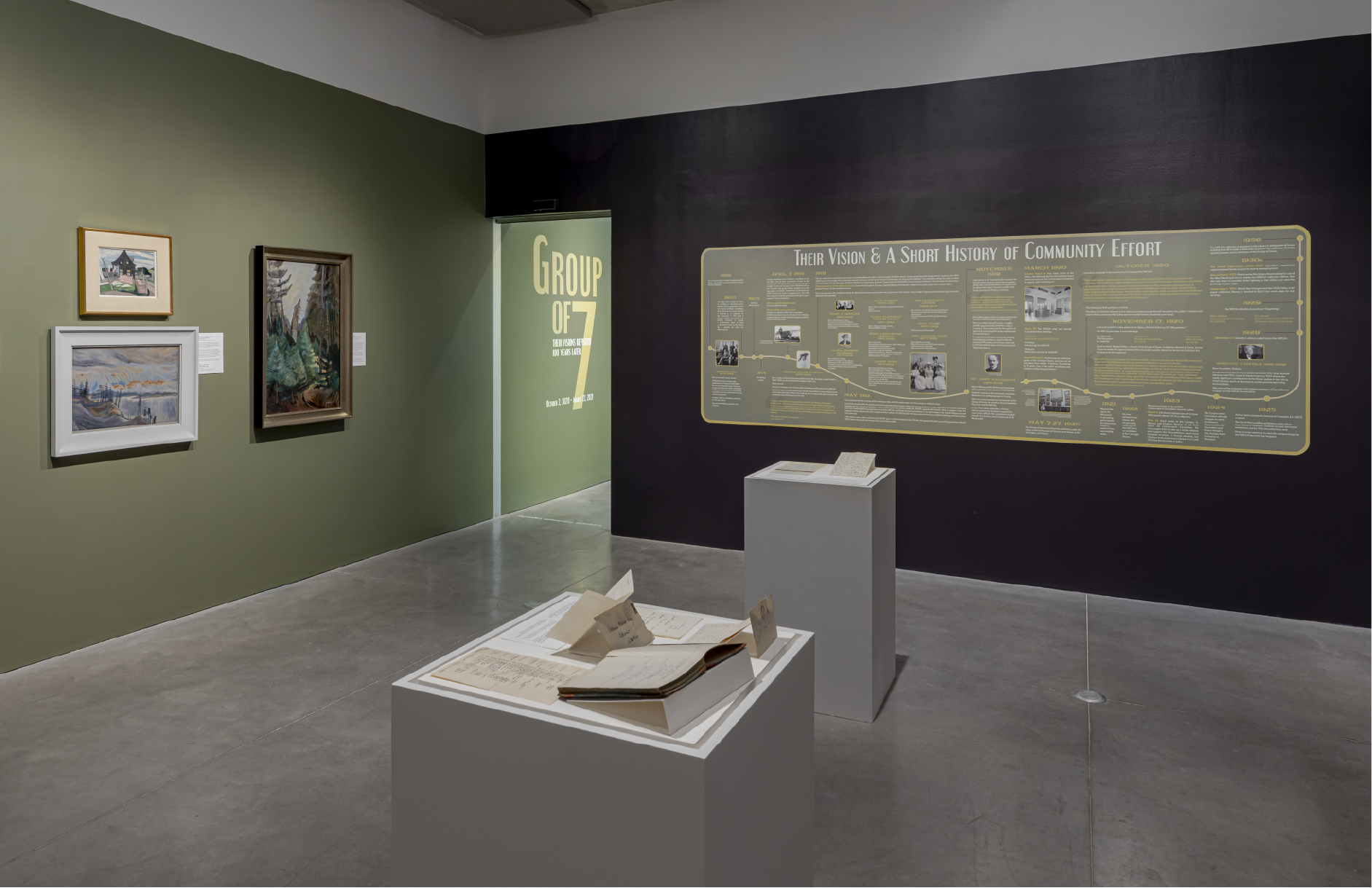 Sarnia, ON – The Judith & Norman Alix Art Gallery would like to remind the public of their last chance to view Group of Seven: Their Visions Revisited 100 Years Later. The exhibition, which opened in the fall of 2020 will close on September 12, 2021.
The exhibition uncovers early connections between the iconic Group of Seven painters and the beginnings of the Sarnia Art Movement. A selection of paintings from the permanent collection are partnered with archival photographs and handwritten notes between members of the Group of Seven and the pivotal community members who contributed to the Art Movement. To enhance the experience, a selection of paintings produced by female artists originally overshadowed by the Group of Seven, are included in the exhibition. Paintings by Emily Carr, Paraskeva Clark and Anne Savage join the conversation alongside Franklin Carmichael, Lawren Harris, A.Y. Jackson, Franz Johnston, Arthur Lismer, J.E.H MacDonald, F.H. Varley, A.J. Casson, Edwin Holgate and L.L. FitzGerald.
To see the Group of Seven exhibition in person before it closes on September 12, please visit www.jnaag.ca to book a free time ticketed entry. The Gallery's current hours of operation are Wednesday, Friday and Saturday from 11:00 a.m. – 4:00 p.m. and Thursday from 11:00 a.m. – 8:30 p.m.
-30-
Please contact:
Sonya Blazek
Curator, Judith & Norman Alix Art Gallery
County of Lambton
Email Sonya Blazek