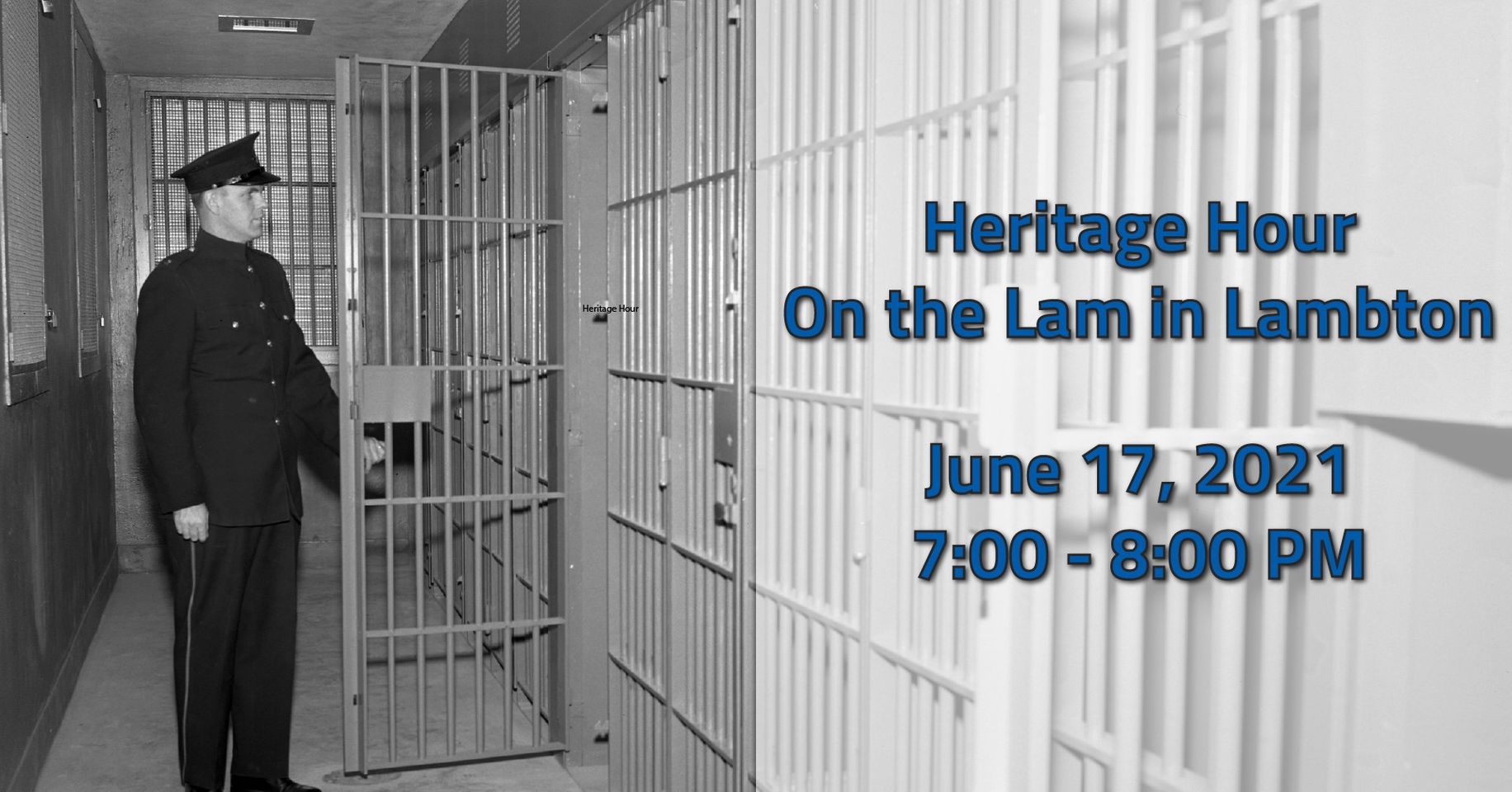 Grand Bend, ON - The museums of Lambton County that make up Heritage Sarnia-Lambton will be hosting a new virtual Heritage Hour, Thursday, June 17th at 7pm. This panel presentation, titled On the Lam in Lambton, will explore criminal accounts that have befallen Lambton's communities. Museum professionals will discuss scofflaws to the downright illegal that have sensationalized Lambton's dark underbelly.
"There have been radical moments in Lambton's history that may come as a shock to many" said Erin Dee-Richard, Curator/Supervisor, Oil Museum of Canada, National Historic Site. "In this talk, museum professionals will shed light on those monumental dark moments and reflect on their consequences," said Dee-Richard.
Representatives from museums across the County will take part, including Dana Thorne (Lambton Heritage Museum), Nicole Aszalos (Lambton County Archives), Laurie Mason (Moore Museum), David McLean (Forest Museum), Kailyn Shepley (Sombra Museum) and as well as local history expert Greg Stott (Historian, University College of the North).
Heritage Hour is free and pre-registration is required. You can register for this virtual event here.
Over the past year Heritage Sarnia Lambton has provided interesting and engaging presentations highlighting Lambton's history including Lambton Calamities, Home and Away, Fun in the Sun and Living Now & Looking Back, recordings of which can be found on the website. The final talk in this series for the year will be Lambton's Haunted History, scheduled for Thursday, October 21st.
-30-
Please contact:
Erin Dee-Richard
Curator/Supervisor, Oil Museum of Canada
County of Lambton
519-834-2840
erin.dee-richard@county-lambton.on.ca