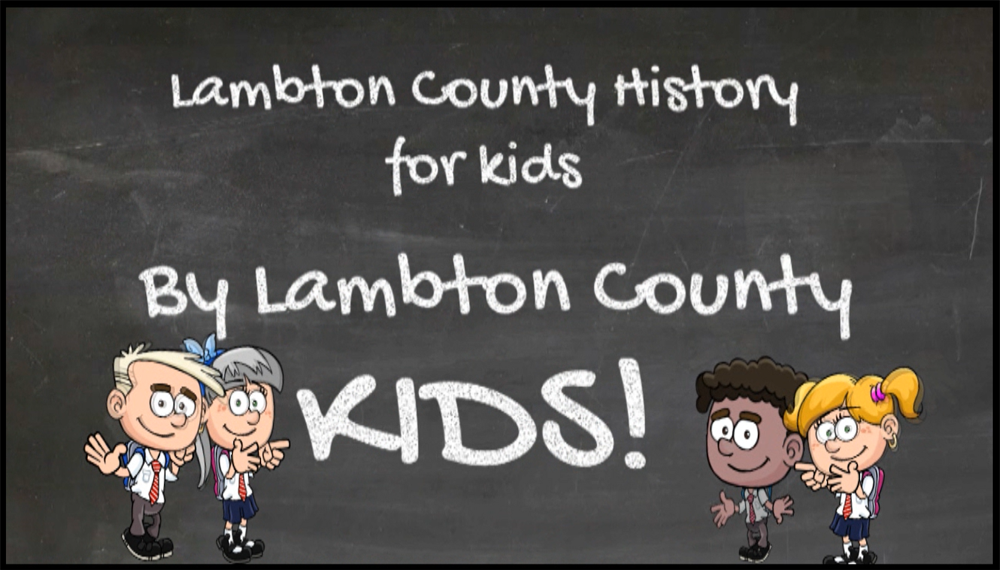 Wyoming, ON – Lambton County Archives is pleased to share a new collaborative community project called "The Young Canuckstorian Project: Hometown Heroes".
In light of the recent pandemic and the courageous work done by brave frontline workers, The Young Canuckstorian Project: Hometown Heroes celebrates some of the outstanding community leaders from Lambton's past. The project is spearheaded by local author and illustrator Mickey Maple, whose alter ego is Mike Collier, a recent Premier's Award Nominee from Lambton College.
Over the last six months, the Project Team has assisted young writers, deemed "Canuckstorians" to research and write scripts for 20 animated videos celebrating local community leaders from the past. Each two minute video features animated versions of the Young Canuckstorians who share fascinating local stories. Some of the spotlighted community leaders include: Sadie Knowles, Roy Caley, Doc Dougall, and Deo Suzuki, among others.
The productions are dual purpose, serving as a tool for historical societies and other institutions to increase their awareness and visibility in the community, as well as a social studies curriculum resource for Lambton Kent District School Board.
"It's been wonderful to witness this project come to light," said Nicole Aszalos, Archivist/Supervisor for Lambton County Archives. "The Archives is honoured to support this innovative project which aims to engage youth with local history and inspire future research and learning."
This community project was made possible with support from the Creative County Grant Program, and in collaboration with Lambton County Museums & Archives, local historical societies, and Lambton Kent District School Board.
The videos will be made available on The Young Canuckstorian Youtube channel and the Lambton County Archives Blog. Additionally in the coming months, Lambton County Archives will highlight a weekly video on their Facebook page. To learn more about this exciting project, visit the Lambton County Archives website.
-30-
Please contact:
Nicole Aszalos
Archivist/Supervisor, Lambton County Archives
County of Lambton
519-845-5426 ext. 5239
Email Nicole Aszalos