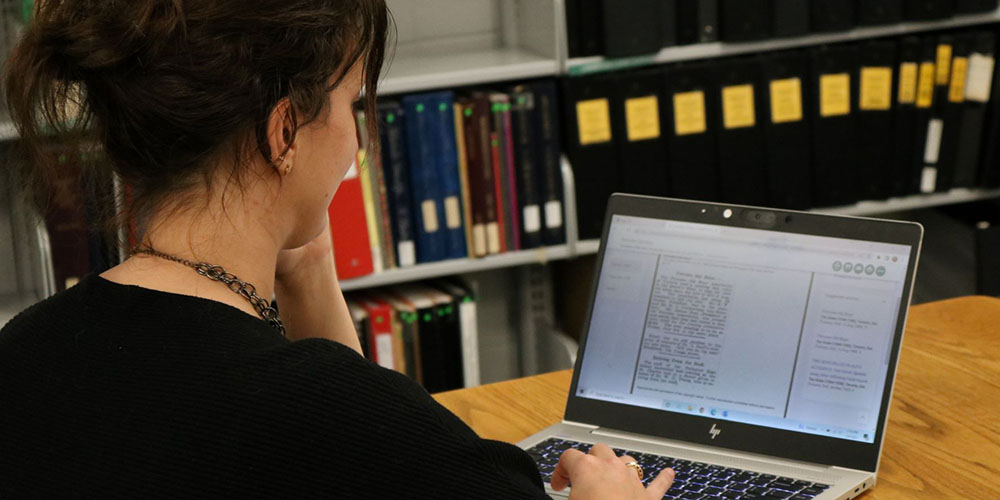 Wyoming, ON – Lambton County Library has launched a new service to help patrons conduct local and family research. Library cardholders now have access to historical newspapers from three major publications through ProQuest.
Full digital archives of The Windsor Star, The Globe and Mail and The Toronto Star, spanning the years from 1844 to 2019, can be accessed by library cardholders from anywhere with an internet connection. Access to these resources can provide insight into everyday lives, places and events of the past with full text searching of historical content. These materials include articles, photos, advertisements, classified ads, obituaries, editorial cartoons, and more.
"Primary source material, like newspaper articles and obituaries, can be a valuable resource to anyone conducting local history research or family genealogy," said Darlene Coke, Manager, Library Services. "This new resource compliments the services already offered not only by Lambton County Library, but also Lambton County Archives, who are our subject matter experts in the fields of local history and genealogy."
Library cardholders can access the new historical newspaper resource at lclibrary.ca/localhistory. Anyone who lives, works, studies, or owns property in Lambton County, or anyone living in a First Nations community in Ontario, is eligible for free membership to Lambton County Library. To register, visit any of the 25 Lambton County Library locations.
To learn more about local history and genealogy resources visit lclibrary.ca/localhistory.
For more information on locations, services and hours of operation visit lclibrary.ca.
-30-
Please contact:
Darlene Coke
Manager, Library Services
County of Lambton
519-845-0801 ext. 5238
Email Darlene Coke