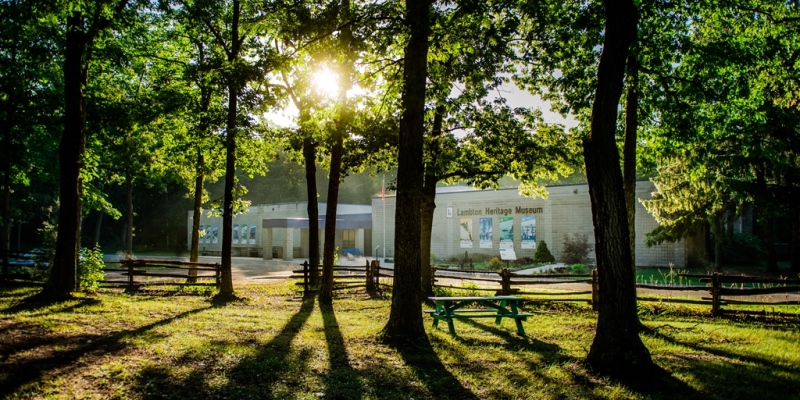 Grand Bend, ON - Bring your family to Lambton Heritage Museum over March Break!
From March 16 to 20, children will have an opportunity to use tech gadgets at the Museum from the Lambton County Library MakerSpace program. From 10:00 a.m. until 2:00 p.m. daily, school-aged children can create their own buttons or magnets using the button maker and learn to program an Ozobot, a pocket-sized robot!
In addition to the special March Break programming, Museum visitors will be able to explore the tundra swan migration exhibit. Mid-March is usually a good time to spot tundra swans; you can visit returnoftheswans.com for daily migration updates, including the number of swans in the area.
Lambton Heritage Museum is open Monday to Friday from 10:00 a.m. until 5:00 p.m. and Saturdays and Sundays from 11:00 a.m. until 5:00 p.m. Museum admission is $15.00 for families, $5.00 for adults, $4.00 for seniors and students, and $3.00 for children. Children three and under are free. For more information, call the museum at 519-243-2600 or email heritage.museum@county-lambton.on.ca.
Lambton Heritage Museum cares for over 25,000 historic artifacts, photographs and documents, preserving the history of Lambton County. In addition to the main exhibition centre, the museum maintains five historic buildings, two exhibition halls, and visitor amenities like the 1 km Woodland Heritage Trail. The museum is located off Highway 21 across from Pinery Provincial Park. Come discover our story and connect with community.
For more information on Lambton Heritage Museum, visit heritagemuseum.ca or follow the museum on Facebook.
-30-
Please contact:
Colleen Inglis
Educational Program Coordinator, Lambton Heritage Museum
County of Lambton
519-243-2600 ext. 3157
Email Colleen Inglis