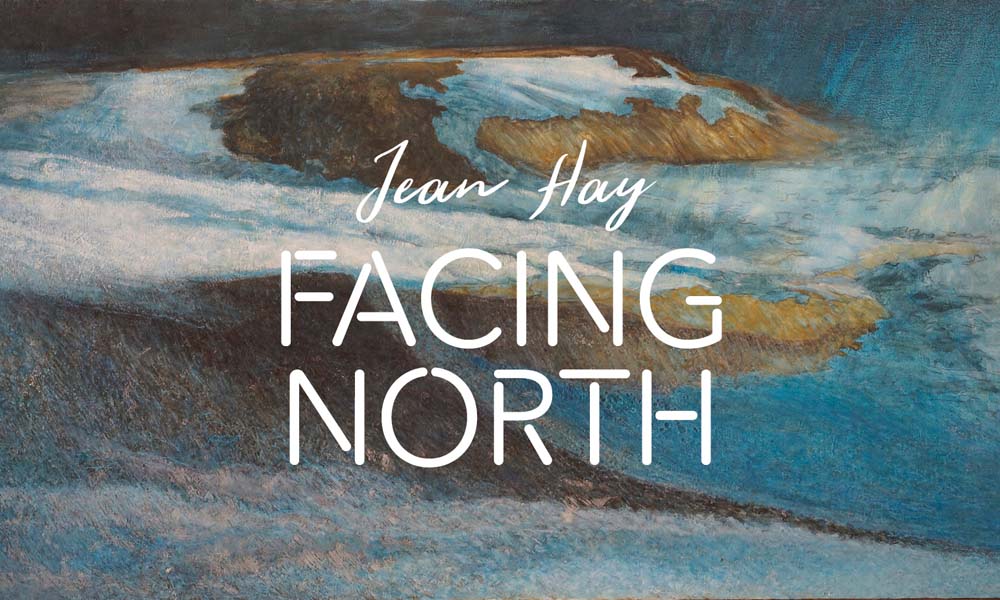 Sarnia, ON – The Judith & Norman Alix Art Gallery is pleased to invite visitors to see its newest exhibition, Jean Hay Facing North, opening to the public on Friday, October 1.
This exhibition features captivating landscape paintings from regional artist Jean Hay (1919-2012). Facing North brings together a selection of Hay's encaustic paintings of the High Arctic to explore notions of aging, creative drive and ecological responsibility. The paintings draw from the permanent collections of the Judith & Norman Alix Art Gallery as well as Chatham-based public gallery, Thames Art Gallery.
Hay followed her interest in landscape, migration, archeology, and Viking findings on Ellesmere Island, and ventured north for the first time at the age of 67. This trip would inspire several return visits over the years, where she would stay at Arctic research camps through the Polar Continental Shelf Project. The Arctic landscape would continue to motivate her into her 80s.
The experience of this exhibition is enhanced by photographs, field sketches, and ecological and creative insights provided by her children Elizabeth and Alex Hay and Professor Antoni G. Lewkowicz of the University of Ottawa.
Visit jnaag.ca to book your free time-ticketed entry. The Gallery's current hours of operation are Wednesday, Friday and Saturday from 11:00 a.m. – 4:00 p.m. and Thursday from 11:00 a.m. – 8:30 p.m.
-30-
Please contact:
Sonya Blazek
Curator, Judith & Norman Alix Art Gallery
County of Lambton
Email Sonya Blazek