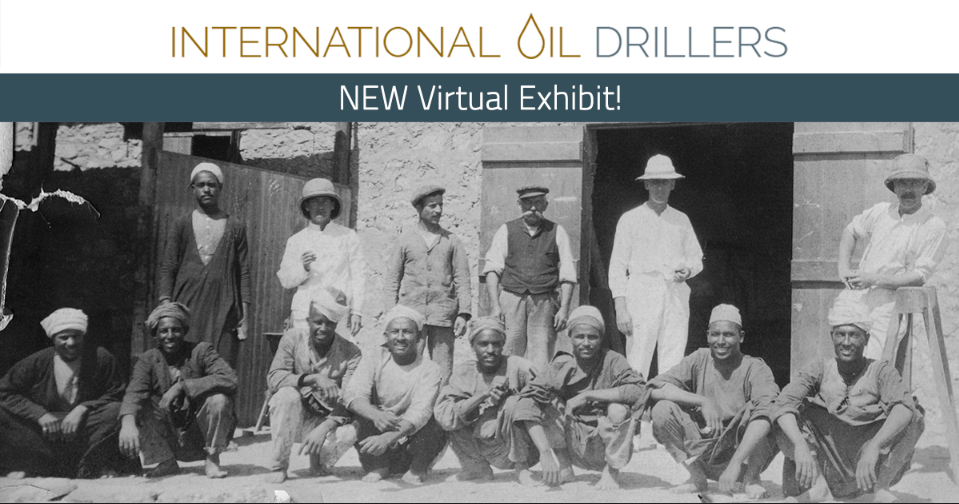 Oil Springs, ON - Oil Museum of Canada, National Historic Site, has launched a new website showcasing the important contributions to the world-wide oil industry by local International Oil Drillers.
From the mid-1870s until the mid-1940s, more than 800 international drillers from Lambton County provided Canadian oil drilling expertise and equipment to nearly 90 countries. This new website explores their stories and shares some of their letters, photographs, and souvenirs.
"There are so many fascinating stories surrounding the International Oil Drillers," said Oil Museum of Canada Curator/Supervisor Erin Dee-Richard. "This website gives a more in depth look at their contributions on a global scale and showcases collection items that aren't necessarily on display at the Museum on a regular basis."
The multi-year project was funded by Digital Museums Canada (formerly the Virtual Museums Canada program) which is the largest funding program in Canada dedicated to online projects by the museum and heritage community.
Research for the website was conducted by Museum staff and more than 600 artifacts were photographed or digitized for this project with nearly 250 individual drillers featured with stories, artifacts and videos. A comprehensive list of all known International Drillers and an interactive map showcasing the locations around the world are also included in the site.
The website is available in both in English and French.
Visit www.internationaloildrillers.ca to learn more.
-30-
Please contact:
Erin Dee-Richard
Curator/Supervisor, Oil Museum of Canada
County of Lambton
519-834-2840
Email Erin Dee-Richard