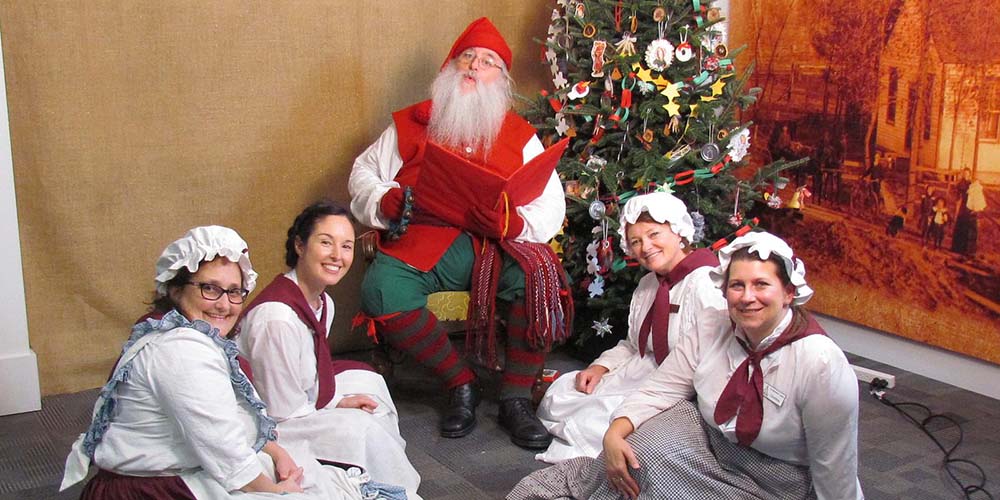 Oil Springs, ON - Oil Museum of Canada, National Historic Site will be hosting their annual Holiday Open House on Friday, November 18 from 12:00 to 3:00 p.m.
Join the Oil Museum of Canada and kick off the start of the holiday season by experiencing the sights and sounds of the Holiday Open House. This fun, family-friendly event includes a self-guided tour of the renovated museum, holiday crafts, snacks, warm apple cider tasting, and a visit with Santa.
While admission to this event is free, non-perishable food donations will be gratefully accepted to support the local foodbank.
"We are excited to welcome the public to this unique holiday experience at the Oil Museum of Canada," said Christina Sydorko, Educational Program Coordinator with Oil Museum of Canada. "Santa will be coming to town to take pictures and tell stories, and there will be crafts for all children. There will also be snacks and warm wassail to sample. It will be a magical day!"
Learn more about this event on the Oil Museum of Canada website.
For more information on the Oil Museum of Canada, visit oilmuseum.ca or follow the Museum on Facebook.
-30-
Please contact:
Christina Sydorko
Educational Program Coordinator, Oil Museum of Canada
County of Lambton
519-834-2840
Email Christina Sydorko