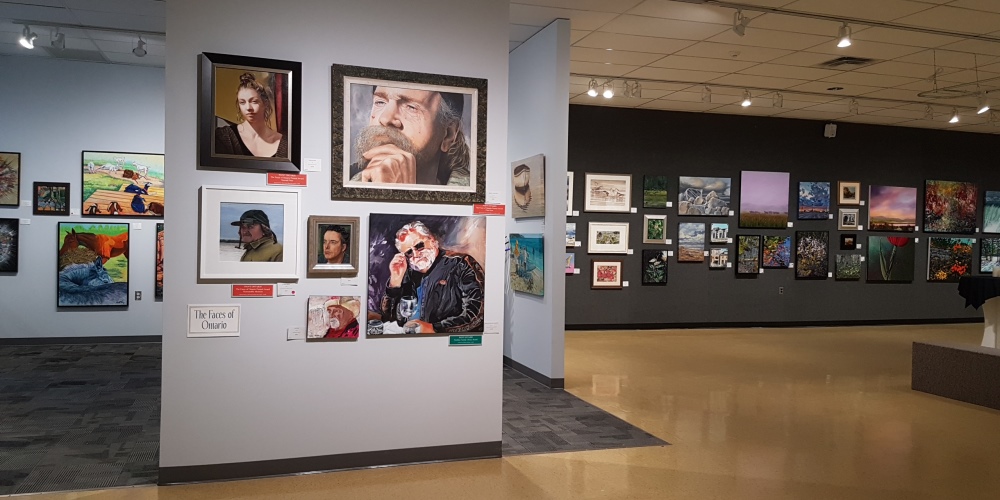 Grand Bend, ON - In partnership with the Grand Bend Art Centre, Lambton Heritage Museum is proud to present the 24th annual Paint Ontario Art Show & Sale.
From March 28 to April 19, over 200 original paintings will fill the exhibition hall at the Museum. These paintings bring to life the beauty, character and diversity of Ontario. Throughout the show, guests can experience live artist demonstrations and participate in artist workshops and talks. Visit paintontario.com for details on these events.
Paint Ontario will be open during regular museum hours, Monday to Friday 10:00 a.m. until 5:00 p.m. and weekends and holidays from 11:00 a.m. until 5:00 p.m. The Museum will be extending its hours until 7:00 p.m. on Friday, April 3 and Friday, April 10 for those who would like to visit Paint Ontario after regular museum hours.
Admission is $5.00 for adults, $4.00 for seniors and students, $3.00 for children or $15.00 for families. Children three and under are free.
There are several exciting events taking place during this year's Paint Ontario event.
The popular Opening Night Reception will be taking place on Friday, March 27 from 4:00 to 9:00 p.m. The reception includes an awards presentation at 7:00 p.m., free admission and a cash bar.
Guests can enjoy an evening with acclaimed photographer John Rowlands on Friday, April 3 from 7:00 to 9:00 p.m. He has made a lifelong career photographing music royalty, including the The Beatles and Lady Gaga, and has fascinating stories and insights to share. Tickets for this event are $10 and can be purchased online through TicketWindow or at the Museum.
A special feature night called "Pints & Palettes" will be taking place on April 17 from 6:00 to 9:00 p.m. During this event, guests can tour the art gallery, sample locally crafted wine, beer and food and participate in a collaborative art activity. Admission to this event is $20 and includes two drink tickets. Event tickets can be purchased at the door, or online in advance through TicketWindow. Additional drink tickets will be available for purchase at the event. This is a 19+ event and no artistic experience is required.
With the support of the Grand Bend Art Centre, a team of dedicated volunteers produces Paint Ontario. This prestigious show gives artists the opportunity to show and sell their works. Prices range from $200 to $4,000 if you wish to buy original art. Additionally, the funds raised through commissions support cultural development within the community. The Grand Bend Art Centre is a non-profit organization that supports music programs for local schools, provides grants to individuals and organizations who contribute to arts in the community, and organizes art camps for children.
Visit paintontario.com for more information.
Lambton Heritage Museum cares for over 25,000 historic artifacts, photographs and documents, preserving the history of Lambton County. In addition to the main exhibition centre, the museum maintains five historic buildings, two exhibition halls, and visitor amenities like the 1 km Woodland Heritage Trail. The museum is located off Highway 21 across from Pinery Provincial Park. Come discover our story and connect with community.
For more information on Lambton Heritage Museum, visit heritagemuseum.ca or follow the museum on Facebook.
-30-
Please contact:
Dana Thorne
Curator/Supervisor, Lambton Heritage Museum
County of Lambton
519-243-2600 ext. 3151
Email Dana Thorne