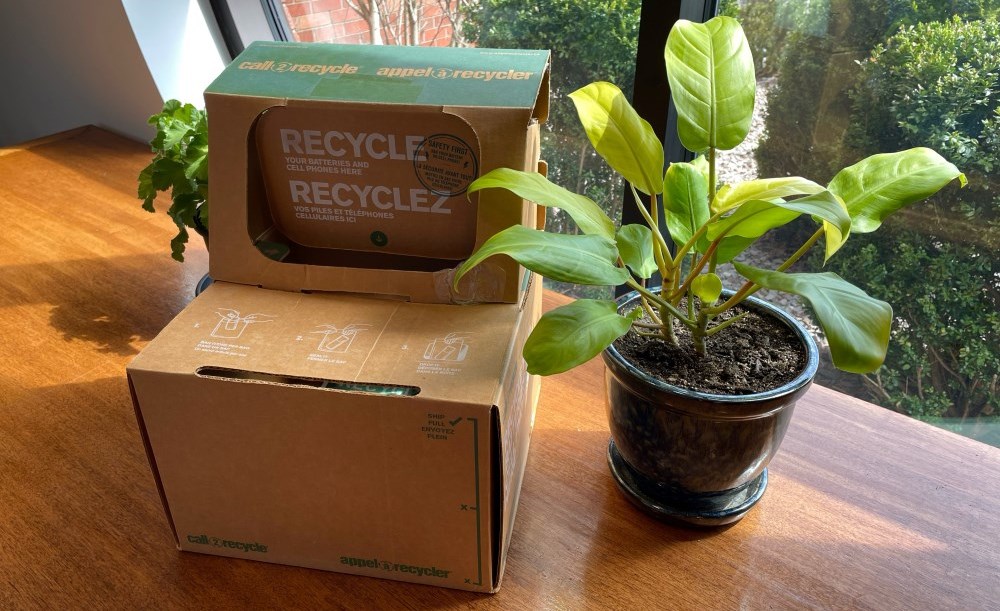 Wyoming, ON – Lambton County Library has partnered with Call2Recycle Canada, Inc. to host battery recycling collection boxes in select Lambton County Library locations to encourage the proper disposal of used batteries.
"Increased access and convenient battery drop-off locations will help safeguard our environment for future generations," said Andrew Meyer, General Manager, Cultural Services. "Through the Call2Recycle program, batteries are safely collected and properly recycled to ensure that heavy metals and toxic chemicals do not impact groundwater and soil."
Anyone wishing to recycle batteries must prepare them for recycling by following the Call2Recycle guidelines, which include bagging the battery in a provided clear bag or taping over the battery's terminals before depositing them in the Call2Recycle collection boxes. Lambton County residents can drop off their used single-use and rechargeable household batteries (weighing up to 5 kg each) at the following 12 Lambton County Library locations:
Alvinston
Brigden
Bright's Grove
Corunna
Forest
Grand Bend
Mallroad
Petrolia
Point Edward
Sarnia
Watford
Wyoming
Call2Recycle adheres to the most rigorous standards in the world for the safe collection, transportation, recycling, and management of batteries. Call2Recycle currently partners with major retail outlets across Canada for battery recycling including Lowes, Home Hardware, and Best Buy.
-30-
Please contact:
Greer Macdonell
Community Library Supervisor
County of Lambton
519-845-0809 ext. 5243
Email Greer Macdonell