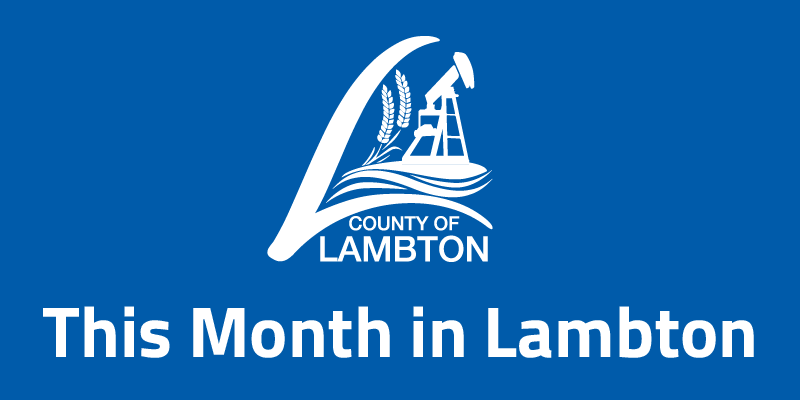 The July 2022 edition of This Month in Lambton includes the following news, service updates, programs and events:
Roundabout construction at Nauvoo and Egremont Road intersection
The intersection of Nauvoo Road (County Road #79) and Egremont Road (County Road #22) in Warwick Township is now fully closed for construction of a roundabout. The work is expected to last until mid-October, weather permitting.
Detours are in place and posted. No through traffic will be permitted for the duration of the project. Motorists are advised to follow all traffic control signage and to drive in a manner that respects the health and safety of road crews. Cyclists are also expected to follow the posted detour and avoid the construction zone. Detailed routes can be viewed online at lambtononline.ca/roadclosures.
Please visit Municipal511.ca and lambtononline.ca/construction for additional road closure information and project updates.
COVID-19 booster eligibility expanded
Residents of Lambton County over the age of 18 are now eligible to receive a 2nd COVID-19 booster dose after the Province of Ontario expanded eligibility beginning Thursday, July 14.
Appointments can be booked online through GetTheVaccine.ca, or by calling 226-254-8222. Call Centre hours are Monday to Friday, 9:00 a.m. – 4:00 p.m.
Call Centre and vaccination clinic capacity has been scaled up in anticipation of high demand and the public is asked to please remain patient when attempting to book an appointment.
Other COVID-19 vaccination options include participating pharmacies and select primary care providers.
Masks are still required in clinical settings. If you can, please continue to mask where required. Please remain home if you are sick and rebook your appointment for a later date. Additional information regarding booster dose eligibility can be found at lambtonpublichealth.ca.
Ontario Chief Medical Officer of Health, Dr. Kieran Moore, encourages Ontarians to speak with their health care provider about whether getting a second booster dose now is right for them. All eligible residents are encouraged to stay up to date with their COVID-19 vaccinations doses, as with other diseases, you are best protected when you follow the recommended vaccination schedule.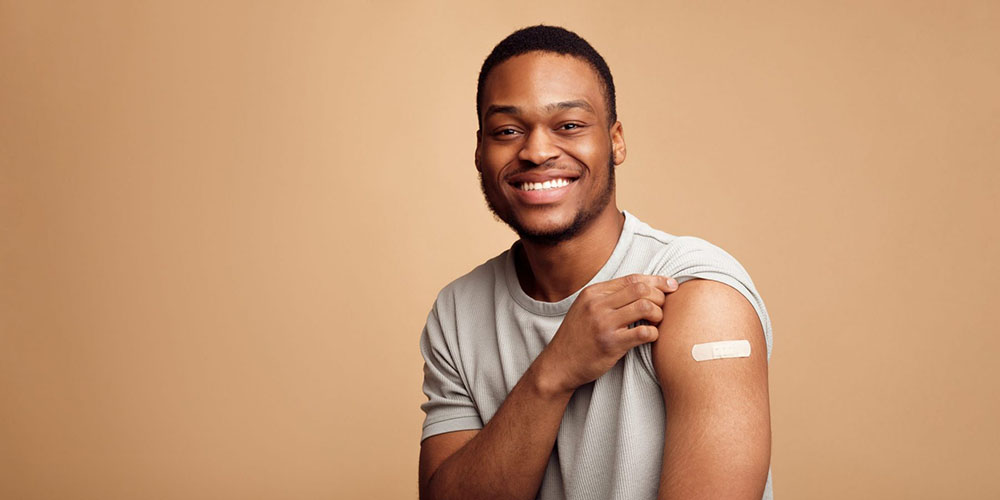 Free summer youth programming at JNAAG
TNT Summer Splash (Ages 9-13)
Develop your creative skills, make new friends, and explore your community. This program, led by local artists, is filled with a variety of exciting new experiences that will allow youth to discover new passions.
Dates and topics include:
Zine Machine with Lauren Davidson, August 2 from 9:00 a.m. – 4:00 p.m.
Fiber Selfies with Patricia Cook, August 3 from 9:00 a.m. – 4:00 p.m.
Part of the Big Picture with Daisy Fresh, August 4 from 9:00 a.m. – 4:00 p.m.
Photography Fun with Sierra Rei Hart, August 5 from 9:00 a.m. – 4:00 p.m.
To register, please visit jnaag.ca.
Summer safety tips from Lambton Public Health
Lambton Public Health is hoping everyone in Lambton County is enjoying a safe and healthy summer so far. Our Southwestern Ontario climate brings hot, humid, and smoggy weather, as our heat and air quality advisories have already proven. Be #WeatherWise this season and review advice for:
Have a safe and healthy summer!
Lambton Public Health celebrates Pride
Lambton Public Health (LPH) reinforced its commitment to health equity and reducing barriers to healthcare for all in the month of June by updating its Positive Space policy.
On June 28, LPH announced an update to its Positive Space Policy and symbol to be more inclusive and ensure its commitment to treating everyone with dignity and respect, regardless of background, ethnicity, language, culture, religion, sexual orientation, gender, gender identity, age, disability, or economic status.
This update builds upon the policy and symbol that was adopted in 2017 and recognized Public Health as an agency that is open and welcoming, as well as equitable and accessible to persons of all sexual orientations and gender identities. Positive Space refers to an agency in which all staff have been trained to understand the issues around sexual and gender diversity, and are familiar with human rights, diversity, and resources.
The updated policy makes it explicit that all Public Health facilities, programs, and services are to be inclusive and use gender-neutral language and that all staff will be trained to support the Positive Space policy.
LPH has also updated its Positive Space symbol to reflect the "Progress Pride Flag". The Progress Pride Flag was designed in 2018 and added a five-coloured chevron to the existing Rainbow Flag. The pink, light blue, and white stripes represent the transgender community; the black and brown stripes represent racialized 2SLGBTQIA+ people, as well as those living with HIV/AIDS, and people who have died from HIV/AIDS.
Paint Ontario returning to Lambton Heritage Museum
In partnership with the Grand Bend Art Centre, Lambton Heritage Museum is proud to present the 26th annual Paint Ontario Art Show & Sale, returning to the Museum September 2 through 25, 2022.
Original paintings will fill the exhibition hall at the Museum, bringing to life the beauty, character, and diversity of Ontario.
For more information and updates, visit the Paint Ontario website.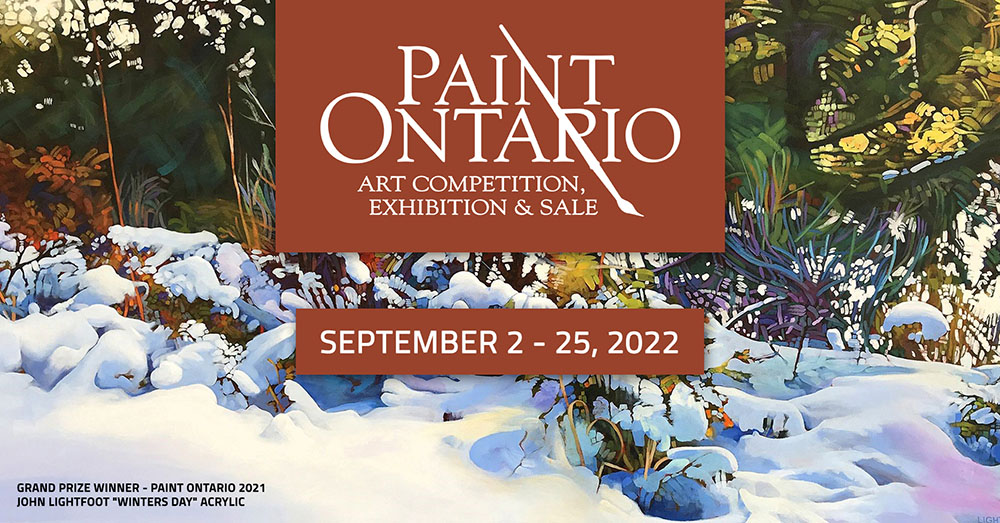 Oil Museum of Canada Virtual Talk: Drake Well
The Drake Well Museum and Park chronicles the birth and development of the petroleum industry in Pennsylvania, as well as its growth into a global enterprise. On Thursday, August 18 from 7-8 p.m., the Oil Museum will be joined by museum educator Sarah Goodison from Drake Well Museum for a Virtual Talk. Sarah will share the history of this fascinating site and discuss its contributions to oil history on a global scale.
Sarah is a graduate of Lock Haven University with a degree in American History. She has worked at various historic sites and museums throughout her career. As an Educator, Sarah has created programs, events and projects which educate visitors not only on the history of the oil industry, but also the technology and advances in energy.
Star Gazing Party
Learn about astronomy in a dark sky experience at the Oil Museum of Canada in Oil Springs on Saturday, August 13 from 9:00 - 11:00 p.m. The Sarnia Astronomical Society members will provide telescopes and assistance for viewing various celestial bodies in the night sky and will conduct a tour of the night sky. This event is taking place during the peak of the Perseids Meteor Shower, a terrific opportunity to observe meteors! Register now at lclibrary.ca/calendar.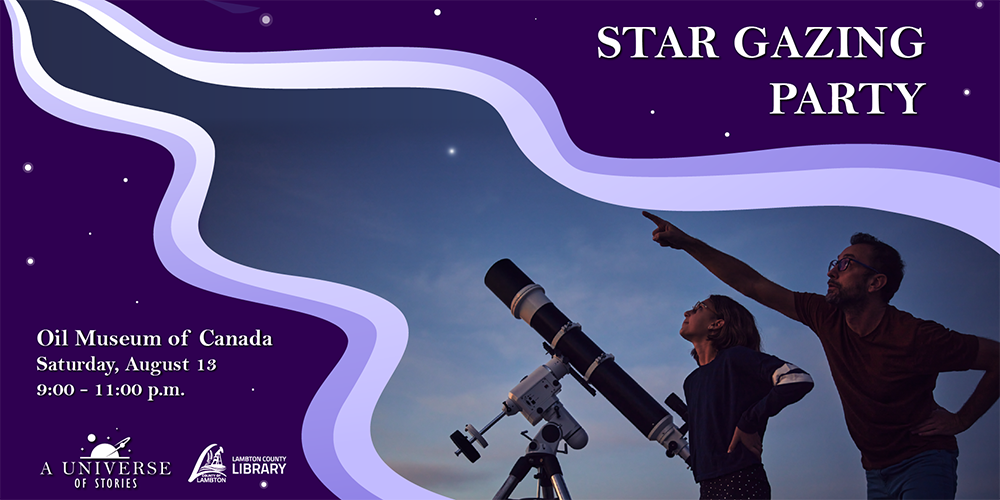 StoryWalk
Exercise and literacy go hand in hand with StoryWalks! This summer, get outside and explore the permanent and temporary StoryWalks across Lambton County!
Visit as many StoryWalk locations as you can, because each one has a secret word on the last page of the space-themed book. You will receive a ballot for every secret word submitted online, giving you a chance to win one of five star registry packages!
StoryWalks are located at:
• Ausable River Cut Conservation Area, Port Franks
• Canatara Park, Sarnia
• Mooretown Sports Complex, Mooretown
• Port Franks Community Centre, Port Franks
• Bright's Grove Library, Bright's Grove
• Bridgeview Park, Petrolia
Used Book Sale
It's back! After a three-year hiatus due to the COVID-19 pandemic, Lambton County Library is bringing back its annual used book sale. There will be a wide selection of books, DVDs, and audiobooks for children and adults, available at a low cost of 50 cents for children's items and one dollar for adult items – or bring your own bag to fill for five dollars! All proceeds benefit the Lambton County Library System. The sale will take place on Wednesday, July 27 from 1:00 p.m. to 8:00 p.m. at the Wyoming Fair Building. Don't miss out!
Travel light and read more
Do you have a long list of summer must-reads but not enough bag space to bring them with you on vacation? It's time to download the Libby app! With Libby you can access thousands of eBook and eAudiobook titles right from your device using your Lambton County Library card. So, leave more room in your bags for clothes and snacks, and visit your app store and download the Libby app today!
Learn more at lclibrary.ca.
Home preparedness
When was the last time you reviewed what is in your 72-Hour Emergency Supplies kit?
Reviewing and replenishing your supplies can help make sure you and your loved ones are ready for an emergency.
When households are prepared to meet their own basic needs, it allows emergency responders and municipal officials to focus on the most urgent of priorities.
Make sure your kit is up to date with these items, and that expired items are replaced:
prescription medication, diapers, baby formula (where needed)
first-aid supplies
changes of clothing and extra footwear
candles and matches or lighter
flashlight and batteries
battery-powered radio and extra batteries
duct tape
non-perishable food
bottled water
toilet paper and other personal care supplies
extra car and house keys
extra cash
copies of important family documents (birth certificates, passports, and licenses).
Store these items in an easy-to-carry container such as a duffel bag or plastic storage bin.
For more information on preparing a 72-hour Emergency Supplies kit, visit EmergenciesLambton.ca.
Connect with us
Like us on Facebook, follow us on Twitter, and be sure to subscribe to news alerts and our events calendar.