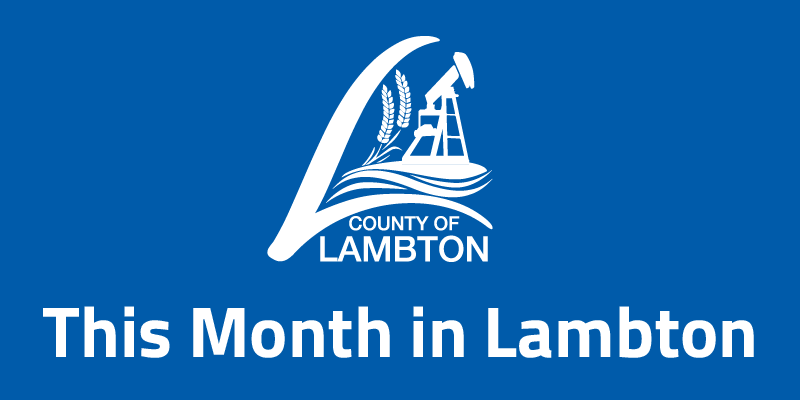 The May 2022 edition of This Month in Lambton includes the following news, service updates, programs and events:
Ticks and Lyme Disease – Prevent the Bite!
Lambton Public Health has identified the Pinery Provincial Park and 20 kilometres of the surrounding area as a high-risk area for Lyme disease due to the increased blacklegged tick population and the number of ticks testing positive for the bacteria that causes Lyme disease.
If bitten by an identified blacklegged tick from this high-risk area, and it has been attached and feeding for more than 24 hours, it is recommended that you consult a health care provider.
Public Health Ontario's Lyme disease page has a map of Ontario's Lyme disease estimated risk areas for 2022 that shows areas in Ontario where they estimate you are more likely to find blacklegged ticks.
Even if you have not or do not plan to go to areas of elevated risk for Lyme disease, it is important to still take precautions. Lyme disease is spread to humans through the bite of an infected blacklegged tick. Not all blacklegged ticks carry the bacteria that causes Lyme disease and not everyone who is bitten by an infected tick will develop signs and symptoms of Lyme disease.
If you are experiencing symptoms of Lyme disease or have been bitten by a blacklegged tick from our designated high-risk area, consult a health care provider.
Prevention and protection
Always do a tick check when you return from outdoor activities, regardless of location. Even if you have not visited an area of elevated risk it is good practice to perform a full-body tick check of yourself and loved ones.
Do a tick check (find ticks early) and safely remove any tick. Video resource: Tick Prevention, Checks and Safe Removal
Submit a photo of the tick for identification through the online form on our website or etick.ca
Monitor for signs and symptoms of Lyme disease. The most common symptom is an expanding skin rash that can appear between three to 30 days after a tick bite.
Consult a health care provider if symptoms develop after being bitten by a tick. Lyme disease can be serious and have lasting effects. Early detection and administration of prophylaxis can prevent serious effects. In most cases, the effects of Lyme disease can be treated successfully with antibiotics when treated in a timely manner.
Protect yourself against tick bites. Besides routine tick checks after outdoor activities, you can protect yourself against tick bites by:
Covering up with long, light coloured tops and pants as well as closed-toe shoes
Use insect repellent with DEET or icaridin
Stick to marked trails and avoid densely wooded areas or areas with high grass
Ticks live in wooded areas and fields and attach themselves to a person or animal that brushes against plants, bushes or tall grass. Once attached, ticks feed on blood; most people never feel the bite. Ticks are most active in spring and summer but can be found at any time of the year when the temperature is above freezing.
Emergency Preparedness - Tornadoes
Tornado season has arrived and Lambton County residents are being encouraged to know the warning signs.
Typically, tornadoes occur from May through September in southwestern Ontario, often forming with little-to-no notice, leaving forecasters little time to issue warnings.
Residents should watch out for:
Thunderstorms that grow steadily worse with heavy rain, extreme thunder, and lightning.
Large hail.
An extremely dark sky, sometimes highlighted by rotating green or yellow clouds.
An eerie calm at the end of a severe storm.
A rumbling sound, like a freight train, or a whistling sound like a jet.
A "wall of white" coming toward you.
If a tornado threatens, take shelter immediately, preferably in the lowest level of a sturdy building, and stay away from windows and exterior walls and doors.
Tornadoes can last minutes or hours with wind speeds ranging from 64 to over 500 km/h.
For more information on preparing for severe weather this summer, visit EmergenciesLambton.ca.
Get a Library Card and WIN!
Books are just the beginning with a Lambton County Library card. Expand your knowledge and add value to your resume with online courses through LinkedIn Learning. Choose from thousands of eAudiobooks, learn a new language or explore your genealogy with apps all available for free with a Lambton County Library card. Plus, from May 2 until June 5, visit your local library to sign up for a library card and you will be automatically entered into a draw for a $500 Tourism Sarnia-Lambton gift card valid at over 300 local businesses. Learn more about what your library card can do for you at lclibrary.ca.
One Seed Lambton
Stop by your local library and participate in the community gardening initiative, One Seed Lambton. This program encourages everyone to grow their own produce and save their own seeds for next year's planting. This year's chosen garden seed is a Royal Burgundy Bush Bean, a richly flavored pod bean that grows purple and turns green after cooking. Throughout May to October, programs and workshops that explore the life cycle of a plant from planting to harvest will take place throughout Lambton County. All levels of gardening experience are welcome, from those who have never grown a single plant to those who have green thumbs. Learn more at www.lclibrary.ca/oneseedlambton.
Summer Reading Program
Blast off into new galaxies with Lambton County Library's Summer Reading Program. This year the theme is A Universe of Stories and we encourage participants of all ages from around Lambton County to read stories, participate in activities and discover programs at your local library. The more you read and participate the more chances you'll have to win amazing prizes!
Register by visiting your local library starting July 4, 2022 and visit www.lclibrary.ca for full details, available in early June.
Take Your Shot Teen Photo Contest
Are you between the ages of 13 and 18 with a passion for photography? Enter Take Your Shot, Lambton County Library's teen photo contest!
Lambton County Library, in partnership with the Judith and Norman Alix Art Gallery, is asking teens across Lambton County to submit photos that encapsulate the feeling of home. Whether this be your actual home, objects or people that remind you of home, or your hometown.
Photos can be submitted into three categories: People / Pets, Places, and Things at www.lclibrary.ca/teenphotocontest. A winner will be chosen from each category plus one grand prize winner. Winners will have their work professionally mounted and displayed at the Judith and Norman Alix Art Gallery in August as part of a photography exhibit. Winners will also receive their professionally mounted photo and their choice of $100 to Mainframe in Sarnia, $100 to Carmen's Foto Source or a virtual one hour one-on-one session with award winning photographer, Peter Power.
The contest is on now and will run until July 10.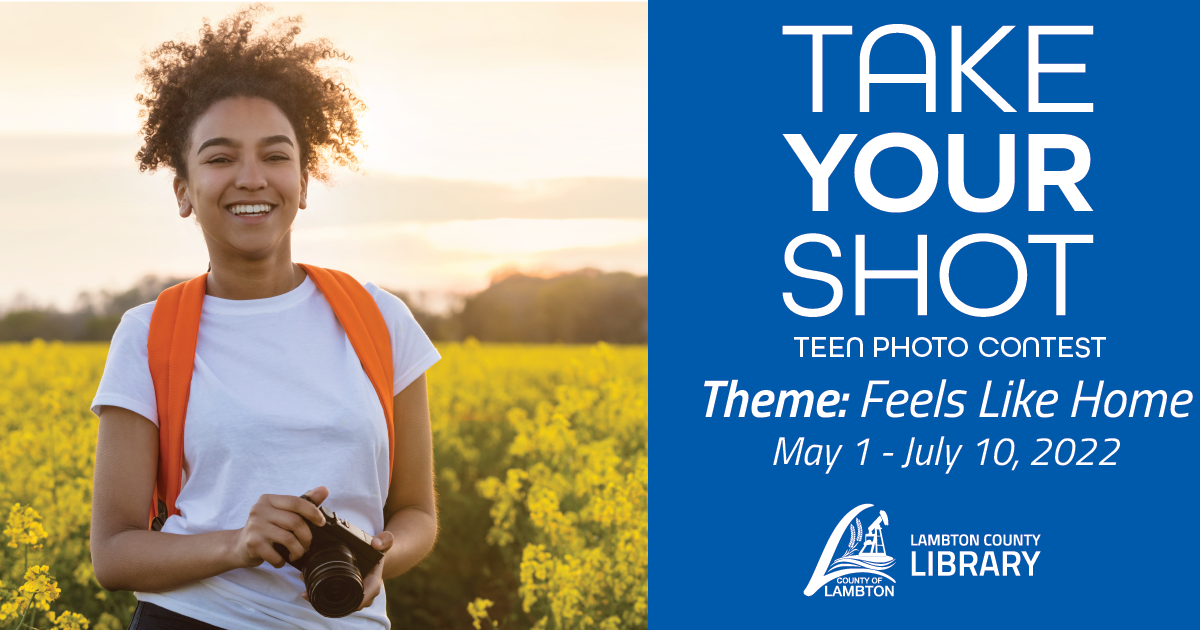 Sarnia Library Theatre Rentals
Book your next event at the newly renovated Sarnia Library Theatre. Located on the second floor of the Sarnia Library, this 306-seat accessible theatre is available to rent for public and private functions at the low cost of $20 per hour. With this rental you will have access to: lighting and sound equipment, projection screen, multimedia equipment, a servery and more! Book today by calling 519-337-3291 or emailing sarnialibrarytheatre@county-lambton.on.ca. For more information visit www.lclibrary.ca/theatre.

Virtual Talk: Petroleum and Environmental Impacts - The Path Towards Sustainability
Join the Lambton Heritage Museum on Thursday, June 2 from 7:00 - 8:00 p.m. as Christina Sydorko from the Oil Museum of Canada examines the relationship between our local oil history and sustainability. How was waste and pollution produced from early refining and drilling operations, and how did outsiders view these environmental impacts? After this historical perspective, we will discuss how the industry has evolved over time to what we see today.
PA Day Event: Explore the Outdoors
Join Lambton Heritage Museum and the Ausable Bayfield Conservation Authority and St. Clair Region Conservation Authority for a fun and educational PA Day event! Visitors will enjoy a variety of hands-on activities and learn about the unique environment that surrounds the Museum. Drop-in anytime between 11:00 a.m. and 4:00 p.m. on Wednesday, June 29.
Regular museum admission rates apply.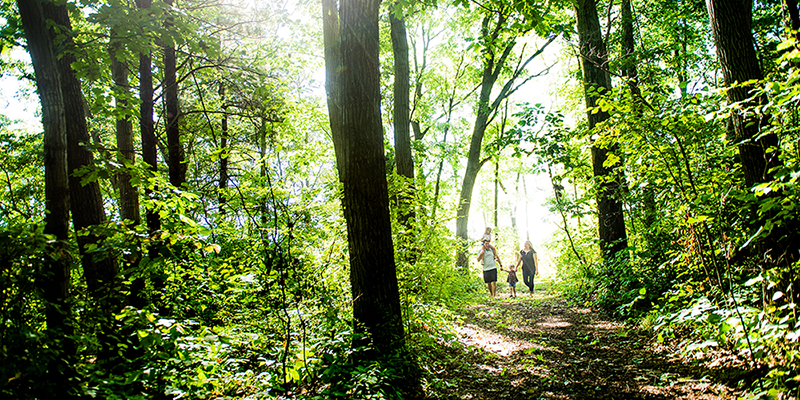 PA Day Event: Meet Our Wild Neighbours
Drop in to the Oil Museum of Canada on Friday, June 10, from 11:00 a.m. to 4:00 p.m. and enjoy some fun PA Day activities! The special day will feature a presentation by Heaven's Wildlife Rescue. This educational presentation will give visitors a chance to meet some critters from Heaven's Wildlife Rescue in person. Visitors will learn about our wild neighbours in Lambton County and how they benefit the local environment. From 1:00 to 2:00 p.m., Heaven's Wildlife Rescue will discuss some current dangers facing wildlife, solutions to reduce these dangers, and ways we can help in our everyday lives. Other activities will include crafts creating your very own critters. You can also enjoy a walk around the museum grounds while spotting local wildlife.
Regular museum admission rates apply.
Lambton County Archives Launches Lunch and Learn Series
Over the course of four sessions, Archivist/Supervisor Nicole Aszalos will explore popular research and genealogy topics such as genetic genealogy, property research, online resources, and the role and importance of local archives within the community. The series is an opportunity for patrons to grab their lunch and connect with the Archivist for a half-hour of knowledge sharing. Dates and topics include:
Genetic Genealogy, Tuesday, May 17 at 12:30 p.m.
Understanding the Archives, Tuesday, May 31 at 12:30 p.m.
Property Research, Tuesday, June 14 at 12:30 p.m.
Online Resources, Tuesday, June 28 at 12:30 p.m.
The Lunch and Learn sessions are free, and preregistration is required. Learn more and register online.
Connect with us
Like us on Facebook, follow us on Twitter, and be sure to subscribe to news alerts and our events calendar.