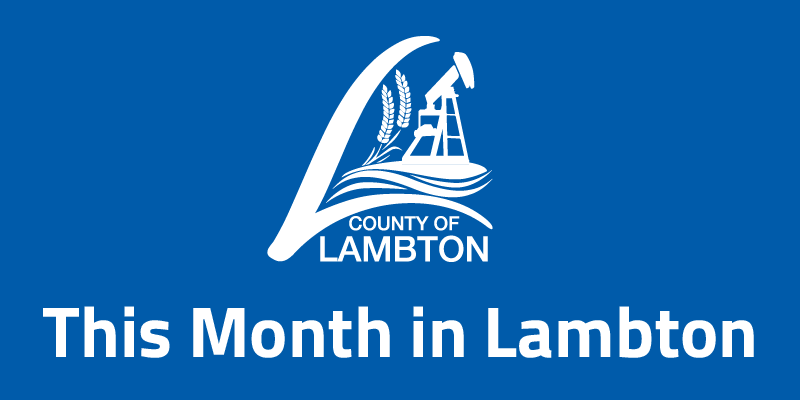 The September 2022 edition of This Month in Lambton includes the following news, service updates, programs and events:
Lambton Fall Colour & Craft Festival
Families have been coming to the Lambton Fall Colour & Craft Festival to shop and enjoy the fall canopy of the beautiful oak forest at Lambton Heritage Museum for over thirty years. It is Lambton Heritage Museum's largest fundraising event.
This year, the Lambton Fall Colour & Craft Festival will be taking place on Saturday, October 15 and Sunday, October 16. Admission is $5 for adults, seniors, and students, and children 12 and under are free when accompanied by an adult. The festival is open from 10:00 a.m. until 4:00 p.m. both days.
Among the fun activities for the entire family are face painting, a take-away craft, and a historical broom-making demonstration outside of the Blacksmith Shop.
Learn more about the event and this year's vendors at https://www.lambtonmuseums.ca/fall-colour/.
Upcoming child care career fairs across the County
Licensed childcare providers from across Lambton County are actively looking to recruit for full-time and part-time positions, including Early Childhood Educators, Educator Assistants, and support staff.
Come out and learn more about available jobs and opportunities for training by joining local licensed child care providers at four career fair events this October:
Monday October 3, 10 a.m. – 2 p.m.
Forest Library - 61 King St W, Forest, ON N0N 1J0
Wednesday October 5, 10 a.m. – 2 p.m.
Watford Library - 5317 Nauvoo Rd, Watford, ON N0M 2S0
Thursday October 6, 10 a.m. – 2 p.m.
Petrolia Library - 4200 Petrolia Line, Petrolia, ON N0N 1R0
Tuesday October 11, 10 a.m. – 2 p.m.
Courtright Library - 1533 Fourth St, Courtright, ON N0N 1H0
Rural centres and home-based child care providers will be on-site to accept employment applications and discuss career opportunities. The WorkPlace Group will be providing information on employment-related supports and free training opportunities.
These are drop-in events, and no pre-registration is required.
For more information on childcare in the County of Lambton, visit: lambtononline.ca/childcare.
HHW Collection Events
Bring your household derived hazardous waste to one of the upcoming Household Hazardous Waste Day events and it will be disposed of by experts, at no cost to you!
Saturday, October 15, 9:30 a.m. – 2 p.m.
County of Lambton Forest Public Works Depot, 6958 Townsend Line, Lambton Shores
Saturday, October 29, 9 a.m. – 2 p.m.
Clean Harbours Canada, 4090 Telfer Road, St. Clair Township
Corrosive, toxic, reactive and flammable materials will be collected. These items should never be placed in a regular landfill because they have the potential to injure sanitation workers and damage our environment.
Examples of these types of materials include:
Corrosive - Batteries, Drain Cleaners, Oven Cleaners
Toxic - Pesticides, Rat Poison, Cleaning Fluids, Pharmaceuticals
Reactive - Pool Chemicals, Ammonia, Bleach, Aerosols
Flammable - Gasoline, Paints, BBQ Starter, Oils, Solvents, Propane Cylinders
Items NOT accepted include: PCBs, commercial, industrial or radioactive wastes, electronics and explosives (flares and ammunition).
Event attendees are asked to follow physical distancing protocols, including:
Packaging materials in disposable containers (i.e. cardboard boxes) as the containers will not be returned;
Placing materials in the trunk or back of your vehicle to maximize distancing for event staff when collecting items; and
Remaining in your vehicle at all times, as event staff will be removing materials from your vehicle.
For more information visit lambtononline.ca/hhw or call 519-845-0801.
Up-close encounters with Ontario birds at Lambton Heritage Museum
Lambton Heritage Museum is hosting an Animal Encounters PA Day Event on Friday, October 7 from 11:00 a.m. to 4:00 p.m.
Visitors will be able to experience nature up-close with Wild Ontario, who will be onsite at the Museum with live birds and informational displays. You will have the opportunity to meet and greet the raptors and their handlers and learn about the birds of prey that call Ontario home.
Since 2010, Wild Ontario has provided non-releasable birds, including owls, kestrels, hawks, and vultures, with a new life and purpose to educate and inspire.
"We're looking forward to sharing this unique educational experience with our visitors," said Colleen Inglis, Education Program Coordinator with Lambton Heritage Museum. "It's not often you're able to see these birds in such an intimate setting. You can really appreciate not only their beauty, but the role they play in our ecosystem. It's wonderful that they have been given a second chance at life through Wild Ontario."
Drop-in to the Museum on Friday, October 7 between 11:00 a.m. and 4:00 p.m. to participate. Regular admission rates apply. Learn more on the event page of the Lambton Heritage Museum website.
Follow us on Facebook or visit our website to learn more about Lambton Heritage Museum and other upcoming events.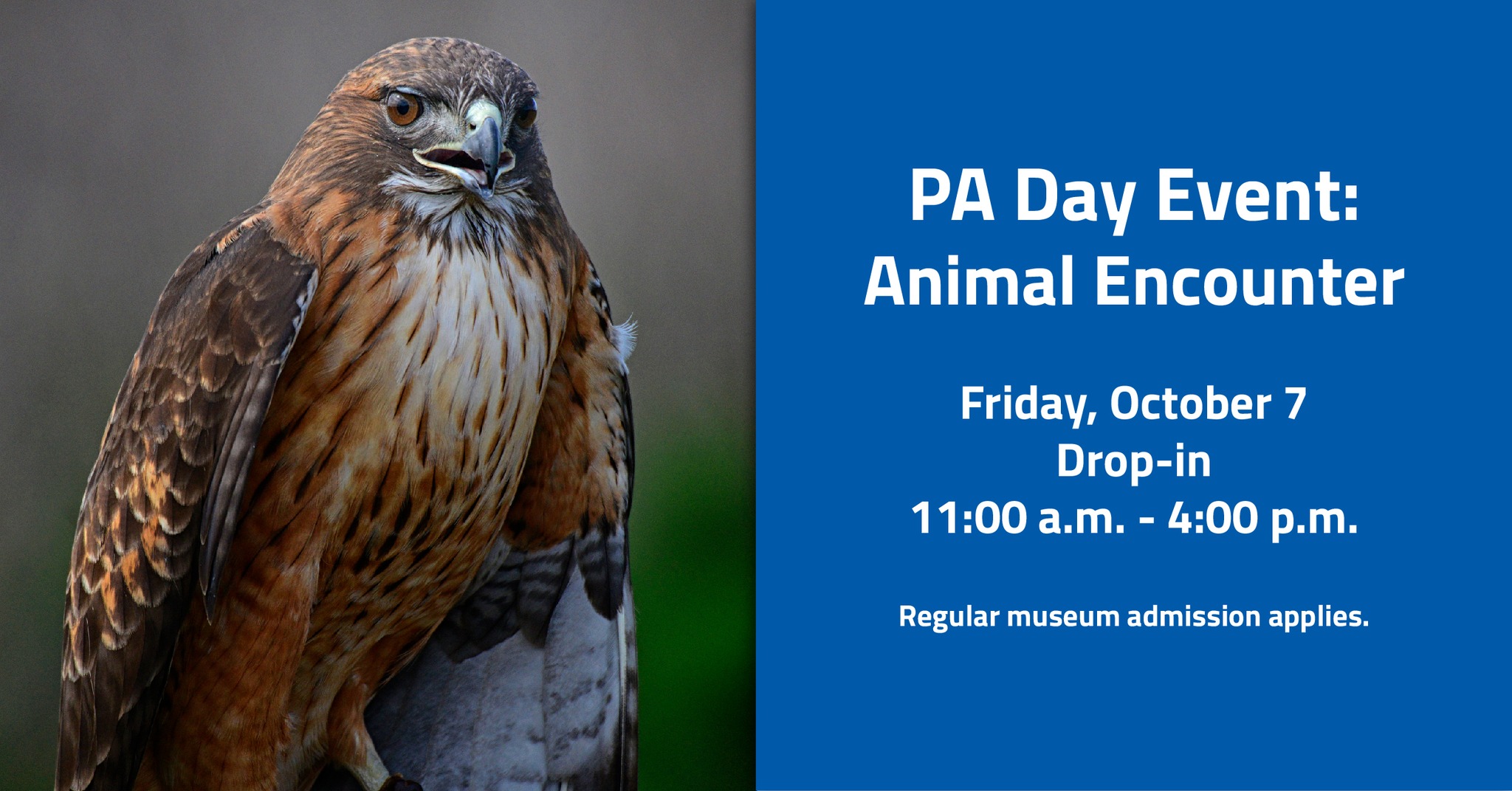 Lambton Public Health offers fall safety tips
Vibrant colours, pumpkin-flavoured treats, and fair season can only mean one thing. Fall is here!
While summer may be over, the fun certainly isn't and Lambton Public Health wants to remind you to enjoy all that Lambton County has to offer this season, but to also make sure you do it safely!
Here are some tips on how to stay safe and healthy as we enter the fall.
Test Your Well Water
Cottage season may be coming to a close, but it is important to keep an eye on the quality of water in your well, whether it is at your cottage or at home. Lambton Public Health recommends testing your well water three times each year, including once in the fall, to ensure it is safe.
Learn more about how we can help you test your water for free by visiting the Lambton Public Health website or calling 519-383-8331.
Prevent the Bite
The cooler weather and the fall colours make fall a wonderful time to enjoy the more than 100km of beautiful local trails, but mosquitos and ticks aren't gone just yet!
This summer, we saw an increased blacklegged tick population in the Pinery Provincial Park and surrounding area which brought a higher risk for contracting Lyme Disease, and recently a mosquito trap located in Forest tested positive for West Nile Virus.
Mosquitos are active until the first hard frost of the year occurs, while ticks can be active during the winter months as well, especially when temperatures rise. To enjoy the trails, parks, and other amenities safely, follow these tips to help prevent the bite:
MOSQUITOES
Reduce your risk of being bitten by mosquitoes:
Avoid areas with high mosquito populations.
Take extra precautions from dusk to dawn when mosquito activity is high.
Wear protective, light-coloured clothing.
Use repellants containing DEET or Icaridin. Follow label instructions carefully.
Reduce mosquito breeding areas:
Drain areas of standing or stagnant water on your property.
Remove old tires; turn over pails, toys, and wheelbarrows.
Change water in bird baths (at least weekly).
Keep eaves clear to avoid trapped water.
TICKS
Reduce your risk of being bitten by ticks:
Cover up with long, light coloured tops and pants as well as closed-toe shoes.
Use insect repellent with DEET or icaridin.
Stick to marked trails and avoid densely wooded areas or areas with high grass.
Even if you have taken precautions, you should also do the following upon returning from outside:
Fall COVID-19 update from Lambton Public Health
Fall has arrived in Lambton County, and with it comes the return of cooler weather, indoor sports, and indoor family gatherings. Fall also marks the return of respiratory illness season where the common cold, the flu, and COVID-19 are more easily passed from person to person.
Lambton residents have the tools and are well practiced in the basic actions needed to help protect those around us and mitigate the risks in our communities.
The best way to maintain protection is to stay up to date on all vaccines, including COVID-19. On Monday, Sept. 12, the Province of Ontario opened eligibility for a booster dose of the Moderna Spikevax Bivalent COVID-19 vaccine to priority groups of the population. As of Monday, Sept. 26, all Ontarians over the age of 18 will be eligible to receive this bivalent vaccine, which is recommended to be administered 168 days (6 months) after receiving the primary dose or a previous booster of the Health Canada authorized COVID-19 vaccines.
More information regarding vaccine eligibility can be found on the Lambton Public Health website, while vaccine appointments can be booked by visiting GetTheVaccine.ca or calling 226-254-8222. Call Centre Hours are Monday to Friday, 9 a.m. – 4 p.m.
Additional information on COVID-19, including advice on how to live safely with COVID-19, is available through the Province of Ontario's website.
Vaccination is not the only way to help each other stay safe and healthy and prevent strain on our healthcare system, however.
To further protect yourself and those you love, continue to practice these basic actions, and have a happy fall with friends and family:
Stay home when sick.
Practice proper respiratory etiquette.
Practice proper hand hygiene.
Self-screen for cold symptoms before attending congregate spaces.
Public alerting during emergencies
In times of an emergency, Lambton County residents can receive up-to-date information and instructions from local officials through MyCNN.
My Community Notification Network (MyCNN) dispatches public safety alerts – including drinking water, evacuation, shelter-in-place, tornado, and missing child advisories – to users via text message, email, phone call and the Everbridge app.
Register today to ensure alerts are received through the medium of your choice.
Subscription is free, as MyCNN is funded by Community Awareness/Emergency Response (CAER).
For more details, visit EmergenciesLambton.ca or CAER.ca.
Connect with us
Like us on Facebook, follow us on Twitter, and be sure to subscribe to news alerts and our events calendar.