Posted on Tuesday, May 04, 2021 12:00 PM
Media Release - Lambton College
Link to Original Release
SARNIA, May 04, 2021 – At a time when access to technology has become more important than ever, a recent donation to Lambton Circles on behalf of Lambton College is helping local families stay connected.
The College recently donated more than 30 refurbished iPads to the local program, which has been helping Sarnia-area families navigate their way out of generational poverty since 2009.
Kim Godin, Coordinator of the Lambton Circles program says...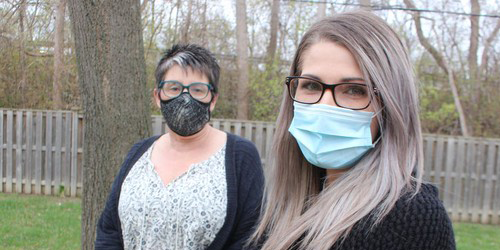 Posted on Sunday, April 18, 2021 12:00 PM
Article and photo by Paul Morden, The Sarnia Observer - April 18, 2021
A program helping Sarnia-area families make their way out of poverty has kept going through the pandemic.
Circles, an approach Lambton County began using in 2009, has temporarily replaced its weekly dinners in church halls and community centres with phone calls, drop-offs of school supplies and food boxes, and online Zoom meetings for its families, volunteers and staff.
"They all really say, and it's true, the in-person is way...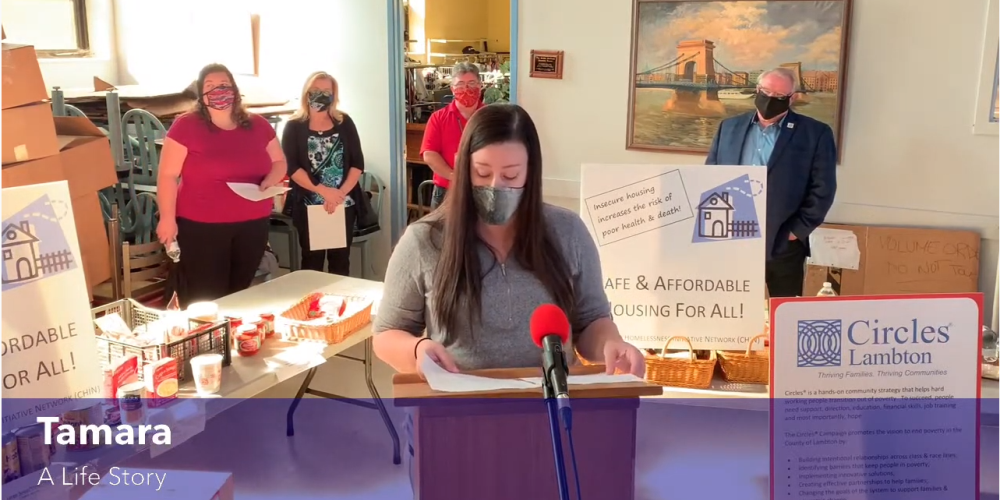 Posted on Friday, October 30, 2020 11:09 AM
Sarnia, ON - Lambton Circles was honored to participate in the Poverty Reduction Network of Sarnia-Lambton's Stand Up Against Poverty Rally earlier this month, which is held annually to mark the United Nation's International Day for the Eradication of Poverty, promoting awareness of the need to eradicate poverty around the world.
Within in the Lambton County there are over seven thousand individuals living below the Low Income Cut Off, which represents more than 6% of Lambton's population...
Posted on Friday, March 20, 2020 06:00 PM
Sarnia, ON - In order to fight the spread of COVID-19, the County of Lambton Social Services Division has made the decision to remain open by appointment only beginning on Monday March 23, 2020.
All social assistance, housing, homelessness prevention and children's services will be available by phone or email. Staff are contacting current clients to advise them of these changes.
Please reach out to our Social Services Division departments using the contact information below:
Phone: 519-344-2057...
Posted on Thursday, December 12, 2019 12:00 AM
By David Rockne Corrigan - Originally published on Nov 08, 2019 on tvo.org
Since 2016, Leeds Grenville has offered support for those who need a vehicle to get to work - and data shows that household earnings are rising.
In rural Ontario, access to a personal vehicle can dramatically affect quality of life. Alison Tutak, director of community and social services for the United Counties of Leeds and Grenville, sees it first-hand every day. "We take transportation for granted," she says. "In Ottawa or...