The County of Lambton and City of Sarnia have begun a pilot project introducing publicly available charge stations for power wheelchair or scooter users at locations in Sarnia or Point Edward.
Designated blue electrical outlets are identified with a blue and white sign reading "Charge Station".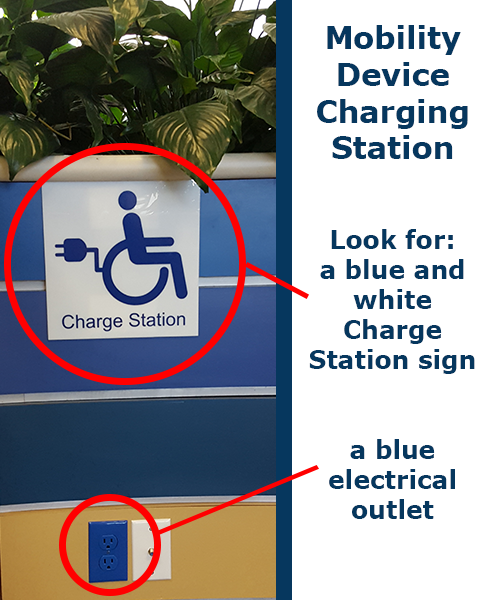 In total, 10 charge stations are available at the following locations:
Canatara Park
Centennial Park
Germain Park
Lambton Public Health
Lambton Shared Services Centre
Sarnia City Hall
Sarnia Library
Strangway Centre
Tecumseh Park
Petrolia Library
Read more about this accessibility initiative in the report considered by Committee P.M. on May 18, 2016.