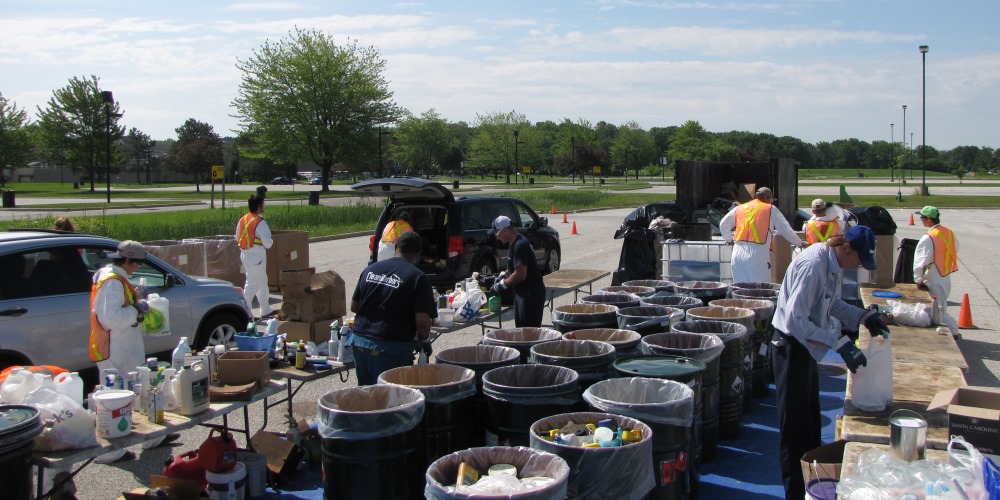 Posted on Friday, September 11, 2020 12:08 PM
Wyoming, ON - The County of Lambton and its partner Clean Harbors Canada Inc. will be holding the next Household Hazardous Waste Collection event on Saturday, September 12, 2020. These popular events offer Lambton County residents an opportunity to dispose of household hazardous waste at no cost.
In light of the ongoing COVID-19 pandemic, event attendees are asked to follow physical distancing protocols, including the following:
Package materials in disposable containers (i.e. cardboard boxes) as...
Posted on Thursday, September 10, 2020 01:30 PM
Sarnia, ON - The Court Services Department is reopening to the public with limited hours beginning Friday, September 11, 2020.
You will be able to pay tickets, request an extension or a trial in person from 10:00 a.m. until 2:00 p.m., Monday to Friday, at the Court Services Department, located in the Lambton Shared Services Centre at 150 Christina Street North, Sarnia.
While the office is reopening to the public, visitors are asked to consider using the drop box located by the Christina Street/Lochiel...
Posted on Thursday, September 10, 2020 09:08 AM
Wyoming, ON - The County of Lambton Emergency Control Group met Wednesday, September 9 to discuss updates in the current COVID-19 situation. The group will meet again on Wednesday next week to discuss new developments and planning requirements. Additional meetings will be scheduled if needed.
At this meeting, the Emergency Control Group:
Received an update from Lambton County's Medical Officer of Health, Dr. Ranade, regarding the COVID-19 situation in Lambton County. Current statistics are...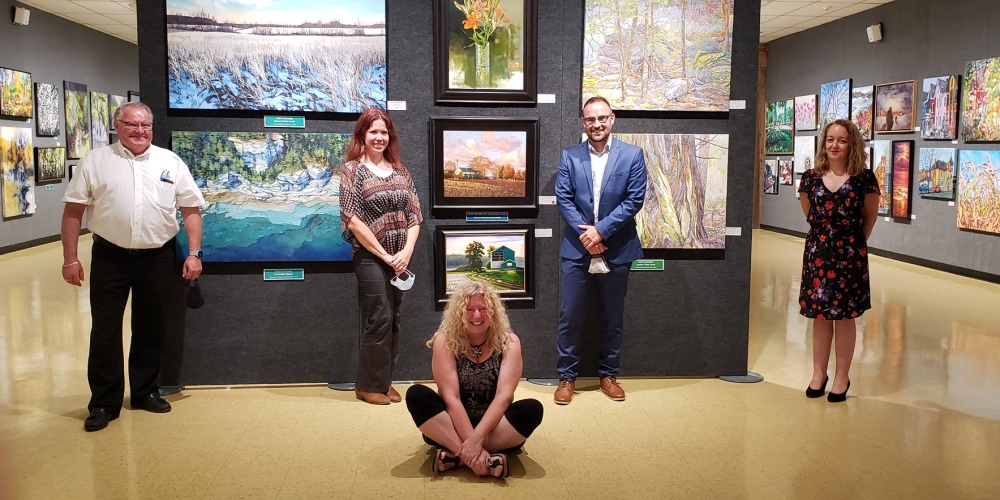 Posted on Thursday, September 10, 2020 08:59 AM
Grand Bend, ON - Lambton Heritage Museum has officially re-opened to the public and staff are thrilled to welcome visitors to the annual Paint Ontario show and sale.
The Paint Ontario show usually takes place in the spring, but was delayed due to the COVID-19 pandemic. The teams at Lambton Heritage Museum and the Grand Bend Art Centre are excited to be able to once again host the show this month.
"While we were disappointed to have to cancel the Paint Ontario event this past spring, we are overjoyed...
Posted on Tuesday, September 08, 2020 09:48 AM
Point Edward, ON – Lambton Public Health is seeking information about the location of a dog and its owner following a dog bite incident that occurred around 2:45 pm on Saturday, September 5th on the trail under the Bluewater Bridge
The dog, described as a German Shepherd was being walked by a male and female who both appeared to be in their late 20s or early 30s.
If you have any information relating to the location of the dog and its owner, please contact Lambton Public Health at...