Posted on Sunday, March 15, 2020 06:00 PM
Point Edward, ON - Lambton Public Health (LPH) continues to actively monitor this developing situation, in collaboration with national and provincial health agencies, as well as local stakeholders, including hospitals and community agencies.
There are no confirmed cases of COVID-19 in Lambton County at this time.
Travel Recommendations:
Avoid all non-essential travel outside of Canada.
All travellers returning to Canada, including a quick trip across the border, are asked to self-isolate at home...
Posted on Sunday, March 15, 2020 02:00 PM
Wyoming, ON - The County of Lambton Emergency Control Group met this morning, Sunday March 15, at 10:30 a.m. to review the current state of COVID-19 and updates from the province and Public Health. For the most up to date information, please visit the Lambton Public Health website or the Province of Ontario website.
The Control Group will be meeting via teleconference at 10:00 a.m. on a daily basis for the foreseeable future to review the current state of events. The Control Group...
Posted on Friday, March 13, 2020 05:00 PM
Wyoming, ON - The County of Lambton Cultural Services Division has cancelled all public programs scheduled at its cultural services facilities, effective March 14 through to Sunday, April 5 as a preventative action in response to the emerging COVID-19 situation.
The Bridgen and Grand Bend library locations will also be closed during this same period, as these branches are located within elementary school facilities that have been closed by the Lambton Kent District School Board. At this...
Posted on Friday, March 13, 2020 03:00 PM
Point Edward, ON - Lambton Public Health (LPH) is closely monitoring the novel coronavirus, COVID-19, and providing direction locally based on new guidelines as they are received. The COVID-19 outbreak level of risk for residents of Lambton County remains low.
Updates related to sectors, settings and key stakeholders:
Municipalities
Municipalities should refer to their business continuity plans, and plan for staff absences related to both illness and social distance measures such as school closures....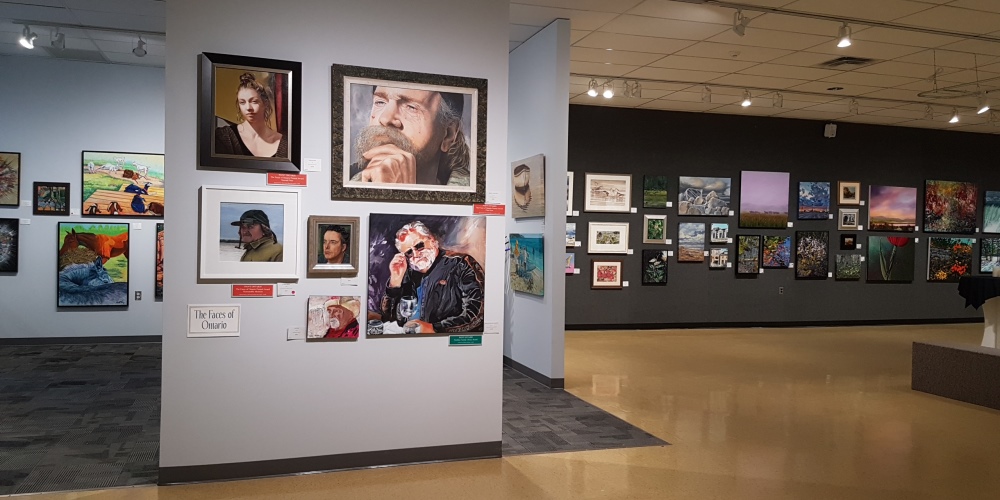 Posted on Monday, March 09, 2020 12:28 PM
Grand Bend, ON - In partnership with the Grand Bend Art Centre, Lambton Heritage Museum is proud to present the 24th annual Paint Ontario Art Show & Sale.
From March 28 to April 19, over 200 original paintings will fill the exhibition hall at the Museum. These paintings bring to life the beauty, character and diversity of Ontario. Throughout the show, guests can experience live artist demonstrations and participate in artist workshops and talks. Visit paintontario.com for details on these...