Posted on Monday, June 27, 2022 01:37 PM
Wyoming, ON - Lambton County Library cardholders can blast off into the 2022 Summer Reading Program starting Monday, July 4. The Summer Reading Program is a six week long initiative that promotes reading and the maintenance of literacy skills for children who are on summer break from school, and to encourage reading as a hobby amongst adults.
"This year's Summer Reading Program theme is A Universe of Stories, and we've planned a variety of opportunities for the community to read throughout the...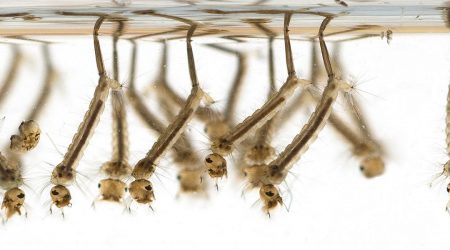 Posted on Monday, June 27, 2022 12:19 PM
Point Edward, ON – Lambton Public Health (LPH) is announcing that catch basin larviciding, designed to control mosquito larvae and reduce the incidence of West Nile virus (WNV) in Lambton County, is set to begin this week.
The St. Clair Region Conservation Authority has been contracted by LPH to conduct larval surveillance and apply larvicide under the Ministry of Environment, Conservation and Parks larviciding permit. Methoprene (Altosid) in pellet formulation (Pest Control Products Act #21809)...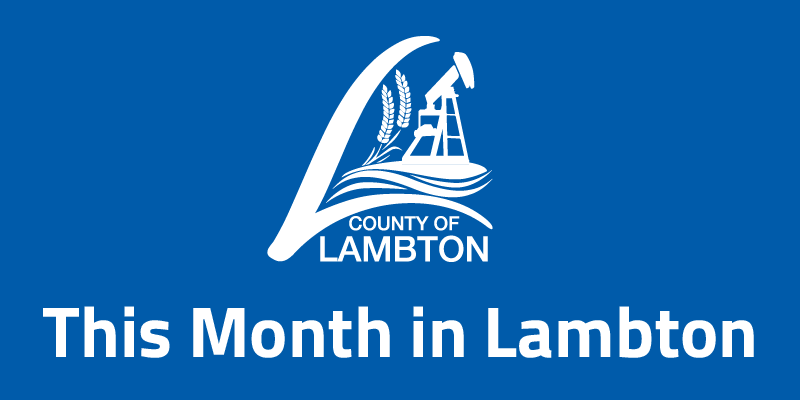 Posted on Friday, June 24, 2022 03:00 PM
The June 2022 edition of This Month in Lambton includes the following news, service updates, programs and events:
Posted on Friday, June 24, 2022 12:56 PM
Photo (left to right): Andrew Taylor, General Manager, Public Health Services; Stephen Turner, Manager, Lambton County Emergency Medical Services; Paramedics Rebecca Vandonkersgoed, Derek Myers, Steve Adlington, and Steve Robinson.
Petrolia, ON – This morning marked the launch of a new Lambton EMS shift providing additional paramedic coverage within the County of Lambton.
This shift will provide additional service hours to improve 911 coverage throughout the county by reducing the...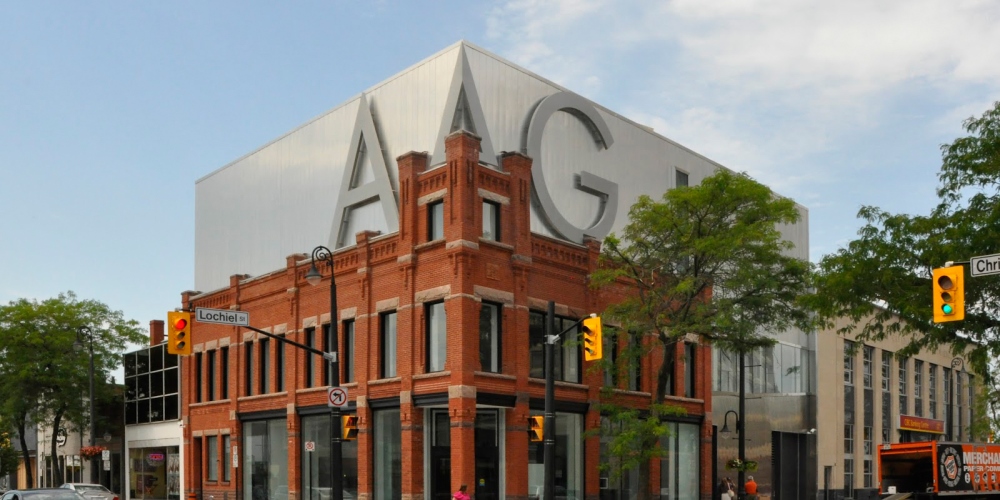 Posted on Thursday, June 23, 2022 10:34 AM
Sarnia, ON – The Judith & Norman Alix Art Gallery is inviting teens aged 14-18 to the summer Random Acts of Art Workshop (RAAW). This free multi-day intensive workshop is designed for teens interested in exploring art making. Led by practicing professional artists, RAAW is the perfect balance of instruction and experimentation. Workshops include:
Photography with Sierra Rei Hart
July 6 - 8, 11:00 a.m. – 4:00 p.m.
Local award-winning photographer Sierra Rei Hart will teach participants how...