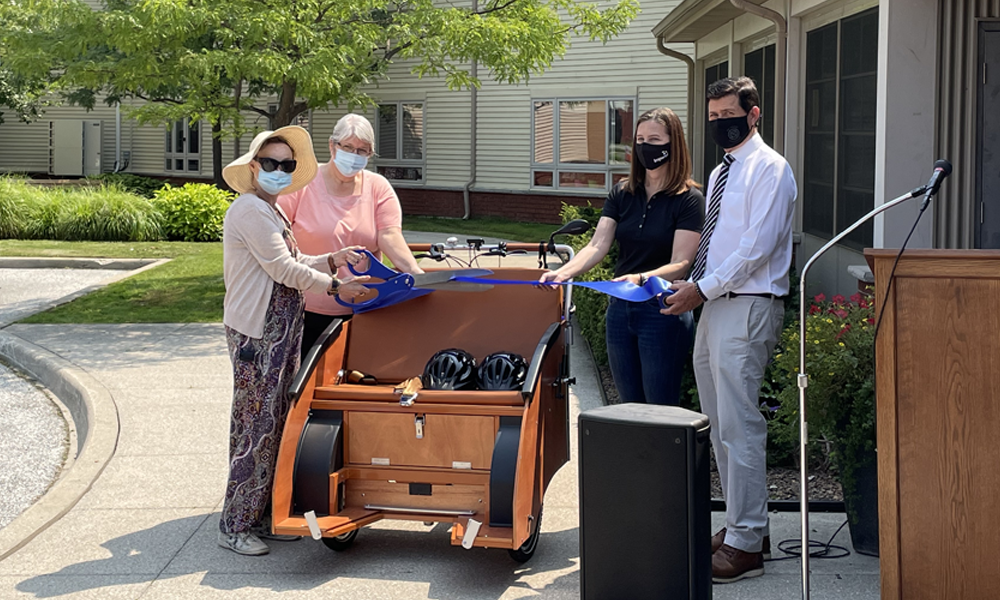 Posted on Wednesday, July 28, 2021 02:25 PM
Photo (Left to Right): Sandy Hitchen, President, Manor Residents' Council; Bonnie Hamilton, President, Manor Auxiliary; Kimberly Haas, Chemical Plant Manager, Imperial Sarnia Site; Kevin Marriott, Warden, County of Lambton.
Sarnia, ON - A trishaw bike is now in service at Marshall Gowland Manor. The trishaw bike was purchased through a donation made to the Manor's Auxiliary by the Imperial Sarnia Site.
"The trishaw bike is a wonderful addition to the range of activities...
Posted on Tuesday, July 27, 2021 01:58 PM
Point Edward, ON – Lambton Public Health (LPH) is ringing the bell to encourage eligible students to get their first or second dose of COVID-19 vaccine as soon as possible.
According to Kevin Churchill, Manager of Family Health, "The window of time for youth ages 12-17 to get both doses of COVID-19 vaccine to ensure their safer return to school is beginning to close. Those that received their first dose 28 days ago can book an appointment or drop-in to selected clinics for their second dose now....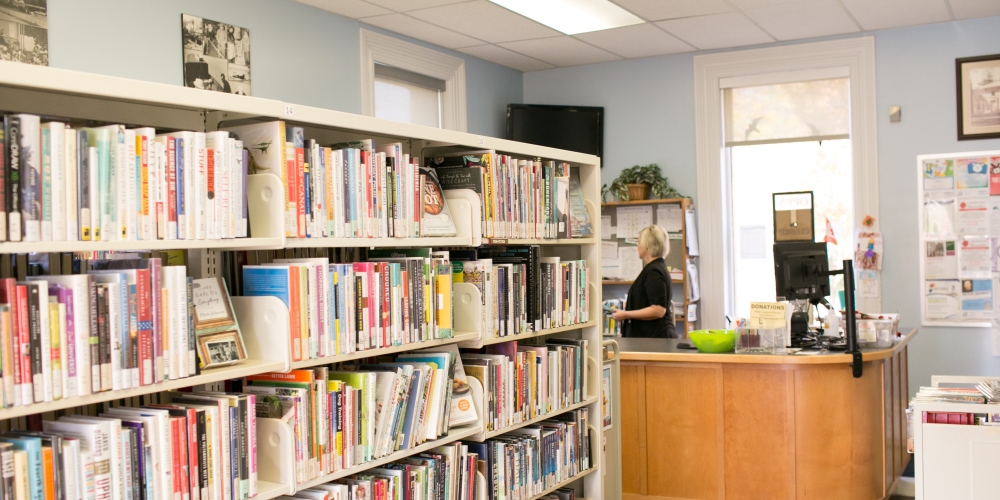 Posted on Tuesday, July 27, 2021 12:14 PM
Wyoming, ON – Lambton County Library will be re-opening selected locations for limited services including computer appointments, browsing, and in-person pick-ups, beginning Tuesday, August 3, 2021.
Lambton County Library locations currently offering contactless curbside pickup will open for in-person visits by scheduled appointments for public computer use, wi-fi use and academic research. In addition these 16 locations will re-open for in-person browsing with no requirement for a scheduled appointment;...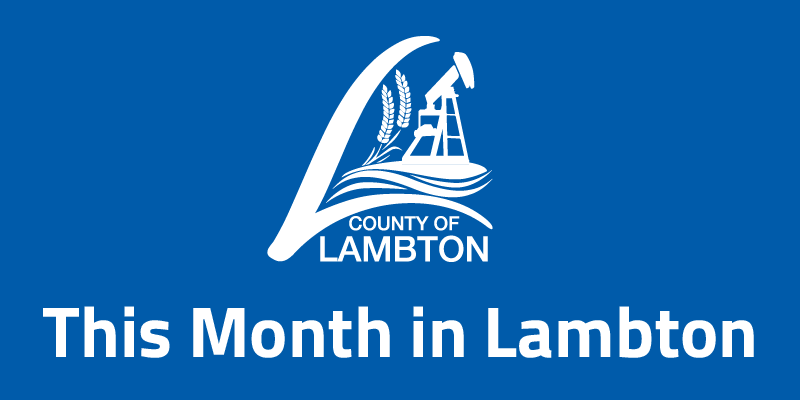 Posted on Friday, July 23, 2021 03:00 PM
The July edition of This Month in Lambton includes the following news, service updates, programs and events:
Posted on Wednesday, July 21, 2021 01:15 PM
Point Edward, ON – The Lambton COVID-19 Immunization Task Force held its final meeting on Tuesday, July 20 to discuss updates to the COVID-19 vaccine rollout and to review plans for winding down Lambton Public Health's (LPH) mass immunization centres. Here are some highlights from the meeting:
To date, a total of 152,591 total doses of COVID-19 vaccine have been administered to residents of Lambton County by public health, hospitals, primary care and pharmacies. That represents 74.9 percent of adults...