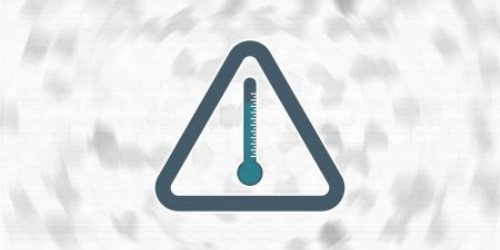 Posted on Tuesday, July 19, 2022 09:17 AM
Point Edward, ON - Environment and Climate Change Canada is issuing a Heat Warning for Lambton County with hot and humid weather forecast for Tuesday, July 19 through Thursday, July 21, 2022.
Heat warnings are issued when two or more consecutive days of daytime maximum temperatures are expected to reach 31°C or warmer and nighttime minimum temperatures are expected to sit at 20°C or warmer or when two or more consecutive days of humidex values are expected to reach 40°C or higher. In high temperatures...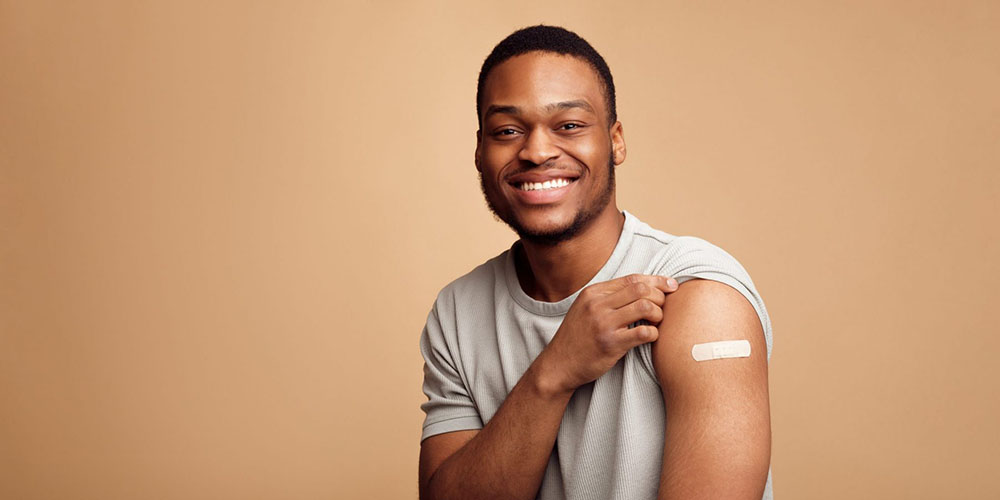 Posted on Wednesday, July 13, 2022 02:18 PM
Point Edward, ON – Starting Thursday, July 14, the Province of Ontario will expand eligibility for a second booster of COVID-19 vaccine to additional populations.
Eligibility will be expanded to the following groups:
Individuals aged 18+ at a recommended interval of 140 days (5 months) after a first booster dose of Health Canada authorized COVID-19 vaccines.
The Chief Medical Officer of Health for Ontario, Dr. Kieran Moore, encourages Ontarians to speak with their health care provider about whether...
Posted on Monday, July 11, 2022 10:49 AM
Wyoming, ON – The intersection of Nauvoo Road (County Road #79) and Egremont Road (County Road #22) in Warwick Township is scheduled for full closure beginning Monday, July 18, 2022 for construction of a roundabout at the intersection. The work is expected to last until mid-October, weather permitting.
Lambton County Council agreed to move forward with the project this year at its June 1, 2022 meeting, and to fund any financial shortfalls for the project through current reserve funds. The projected...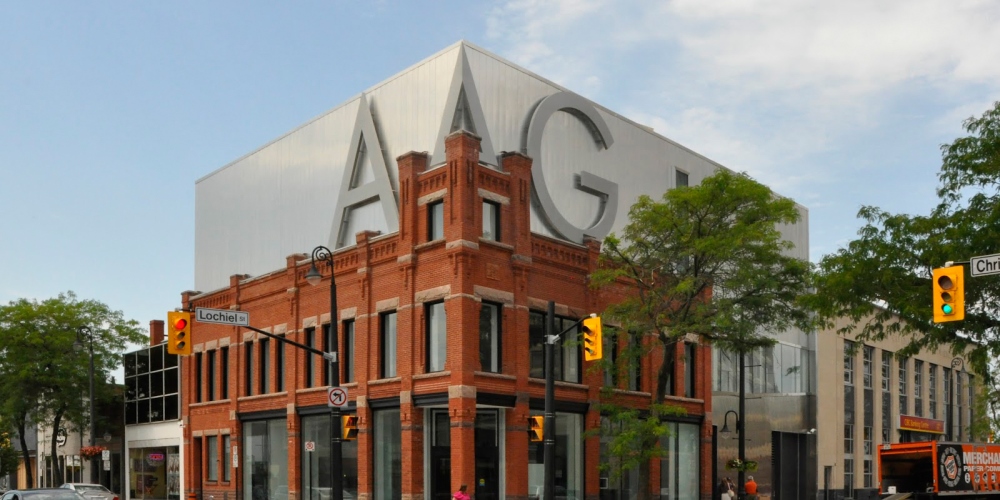 Posted on Thursday, July 07, 2022 02:20 PM
Sarnia, ON – The Judith & Norman Alix Art Gallery would like to remind the public that their last chance to view Jean Hay's Facing North exhibition is quickly approaching. The exhibition, which opened in the fall of 2021, will close on July 23, 2022.
This exhibition features captivating landscape paintings by regional artist Jean Hay (1919-2012). Facing North brings together a selection of Hay's encaustic paintings of the High Arctic to explore notions of aging, creative drive and ecological...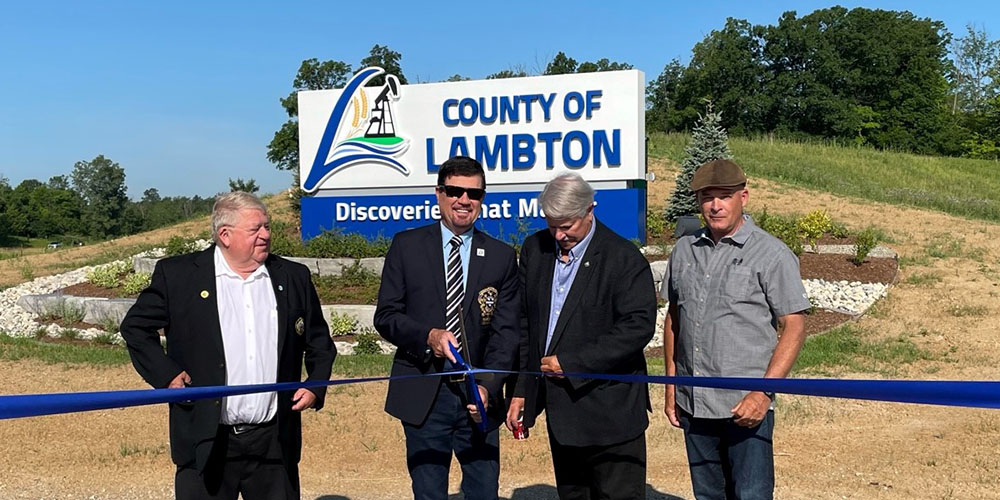 Posted on Thursday, July 07, 2022 10:17 AM
Photo: Councillor Steve Miller, Warden Kevin Marriot, Councillor Steve Arnold and Councillor Dave Ferguson cut the ceremonial ribbon in front of the County of Lambton 402 gateway sign.
Wyoming, ON – A ribbon cutting ceremony was held this morning to mark the installation of a new gateway sign along Highway 402 in Warwick Township.
"The gateway sign will help people recognize Lambton County's presence along our busiest transportation corridor. We want people to know we are here and that...