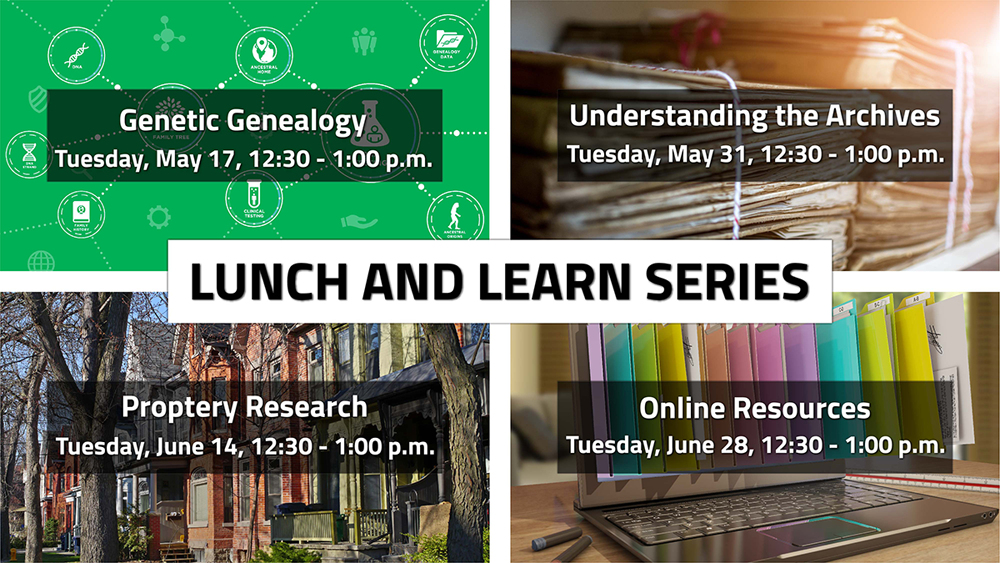 Posted on Tuesday, May 03, 2022 10:49 AM
Wyoming, ON – Lambton County Archives is launching a new virtual Lunch and Learn series to share archival resources available to the public.
Over the course of four sessions, Archivist/Supervisor Nicole Aszalos will explore popular research and genealogy topics such as genetic genealogy, property research, online resources, and the role and importance of local archives within the community. The series is an opportunity for patrons to grab their lunch and connect with the Archivist for a half-hour...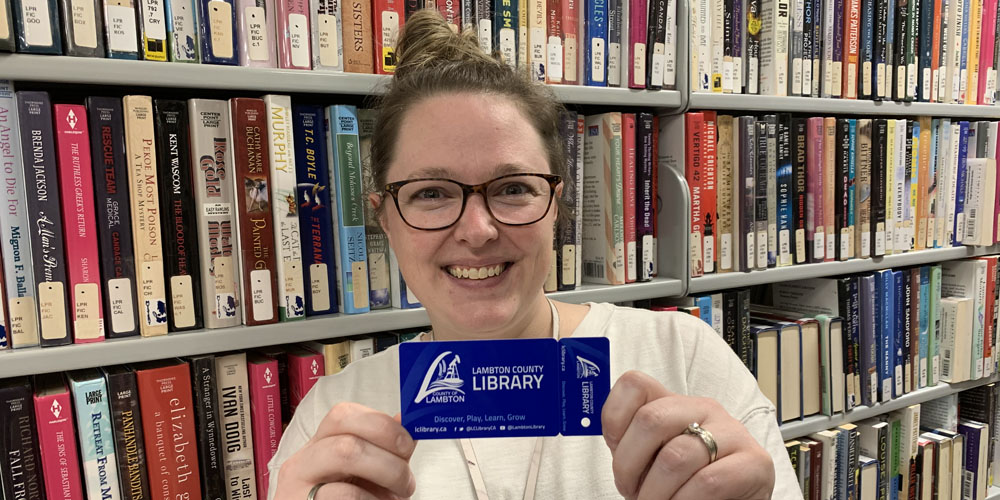 Posted on Monday, May 02, 2022 02:46 PM
Wyoming, ON - Lambton County Library is encouraging residents to rediscover the infinite possibilities a library card brings and rolling out a newly designed library card.
New cardholders and existing cardholders who replace their card have a chance to win a $500 Tourism Sarnia-Lambton gift voucher, which is valid at over 300 retail, restaurant, attraction and accommodation locations across Lambton County.
Books are just the beginning with a Lambton County Library card. In addition to providing access...
Posted on Friday, April 29, 2022 11:10 AM
Wyoming, ON - Lambton County Library and the Judith & Norman Alix Art Gallery are partnering up once again this year for the Take Your Shot: Teen Photo Contest.
This year's contest is inspired by the theme Feels Like Home. The contest is asking teens across Lambton County to submit photos that encapsulate the feeling of home – whether this be their actual home, objects or people that remind them of home, or their hometowns.
From May 1 until July 10, Lambton County Library will be accepting...
Posted on Tuesday, April 26, 2022 02:19 PM
Point Edward, ON – April is cancer awareness month in Canada so Lambton Public Health, the Sarnia-Lambton Ontario Health Team and community partners are raising awareness about cancer prevention and the need for continued cancer screening.
This year cancer prevention and raising awareness is more important than ever due to the demands on the health-care system from COVID-19 pandemic response. All screening programs for breast, cervical and colorectal cancer were suspended across Canada from mid-March...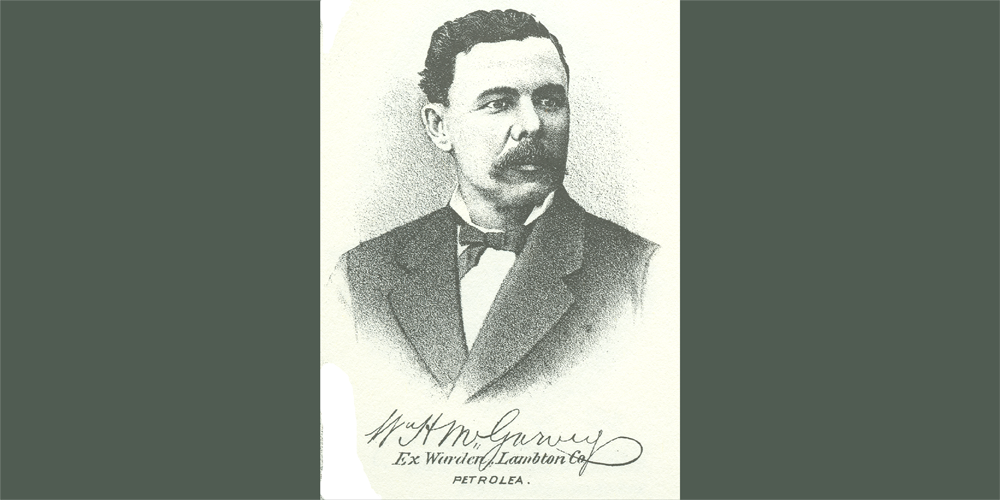 Posted on Tuesday, April 26, 2022 09:41 AM
Oil Springs, ON – The Oil Museum of Canada is hosting the Virtual Talk: The Curious Life of Canada's First International Oil Baron on Thursday, May 12 beginning at 7:00 p.m. The Museum has partnered with author and oil historian Gary May to share the story of William Henry McGarvey.
In this talk, Gary will offer the first glimpse into his latest book, Crude Genius, a biography of William Henry McGarvey – the most successful of Lambton County's International Drillers and former Warden of Lambton...