Posted on Friday, March 26, 2021 10:30 AM
Point Edward Vaccination Clinic
In less than 5 days the arena transformed from children having hockey practice on the ice surface to the vaccine clinic being fully built.
The model was adapted for use in Lambton County at the Point Edward Arena from the model launched in Grey-Bruce by the Grey-Bruce Health Unit and Bruce Power. The clinic in Point Edward moved from the planning stages to active use in less than 2 weeks thanks to the tremendous efforts of staff and community partners.
50 clinical...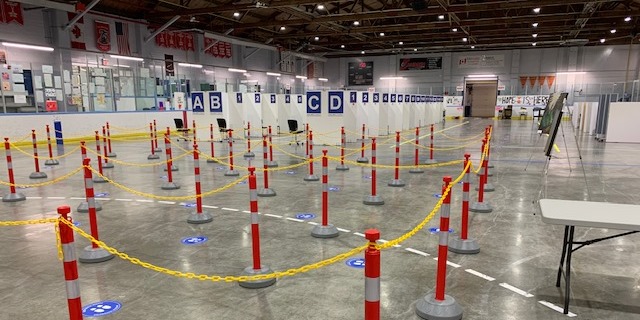 Posted on Friday, March 26, 2021 10:30 AM
Point Edward, ON - The high-output immunization clinic in Point Edward is completing its first week of use, and its successful launch would not have been possible without the contributions of many local community partners.
"On behalf of the County of Lambton, I would like to extend thanks to all those in our community who have contributed time, manpower, materials, funds and support to the development of the Point Edward vaccination clinic," said Lambton County Warden Kevin Marriott. "The outpouring...
Posted on Thursday, March 25, 2021 04:30 PM
Wyoming, ON - The County of Lambton Emergency Control Group met Wednesday, March 24 to discuss updates to the current COVID-19 situation.
At this meeting, the Emergency Control Group:
Received an update on current operations at COVID-19 vaccination clinic sites in Lambton County. The new fixed-site clinic model opened at the Point Edward Memorial Arena on Monday, March 22. This "hockey hub" model enables immunization of larger volumes of people than traditional clinic models. If effective, it may...
Posted on Wednesday, March 24, 2021 04:00 PM
Point Edward, ON – Following the recommendations from the National Advisory Committee on Immunization (NACI), the Ontario Government recently extended the interval time between first and second doses of three COVID-19 vaccines to 16 weeks (Modern, Pfizer & AstraZeneca).
Residents now scheduling their first and second dose vaccine appointments through the Provincial Booking System are already scheduled with this interval adjusted for 16 weeks.
If you received your first dose for one...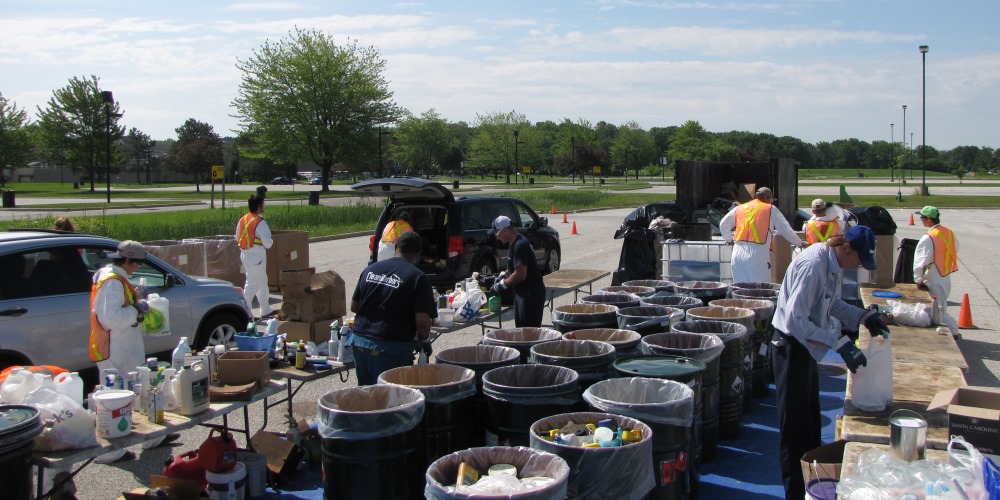 Posted on Wednesday, March 24, 2021 01:54 PM
Wyoming, ON - The County of Lambton and its partner Clean Harbors Canada Inc. will be holding the next Household Hazardous Waste Collection Program on Saturday, March 27, 2021. These popular events offer Lambton County residents an opportunity to dispose of household hazardous waste at no cost.
To provide additional opportunities for residents to safely dispose of their household hazardous waste, the County of Lambton and Clean Harbors Canada Inc. will also be holding hazardous waste collection events...