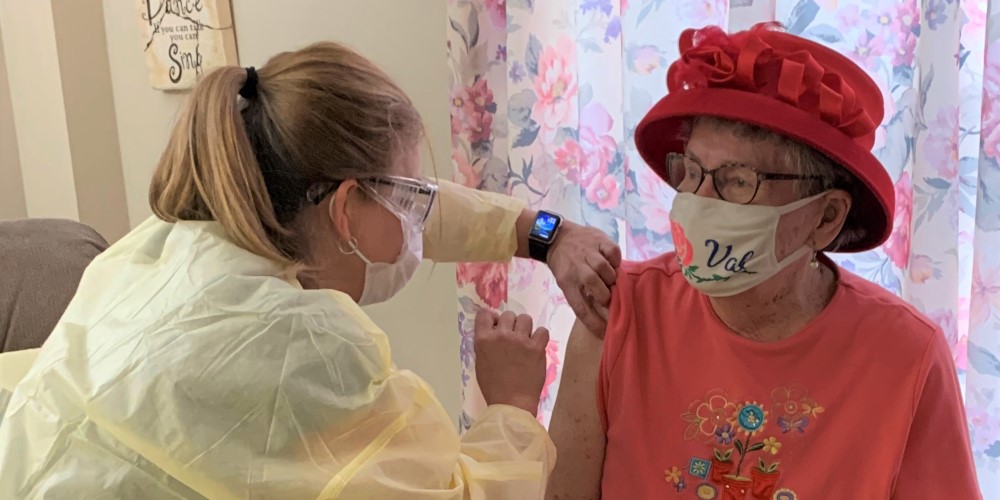 Posted on Tuesday, January 26, 2021 03:06 PM
Point Edward, ON – Lambton Public Health (LPH) officially began its COVID-19 Immunization program today at Trillium Villa Nursing Home, in Sarnia.
The first recipient of the vaccine was Valerie Verberg, a resident of the Steeves & Rozema long-term care community (see attached photo).
At 88 years young, Valerie was thrilled to be the first recipient of the COVID-19 vaccine. "I feel great," she said. "I can't believe I was the first one!"
Trillium Villa was chosen as one of the first sites to receive...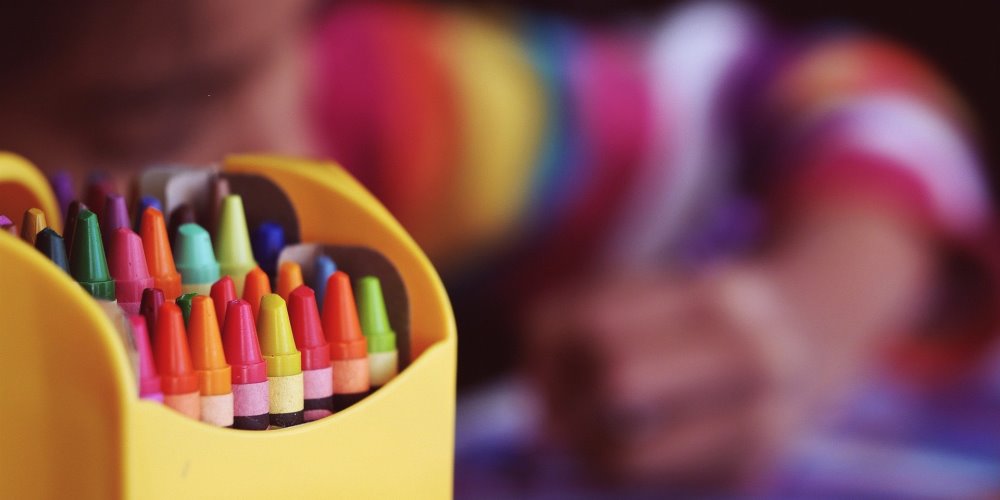 Posted on Tuesday, January 26, 2021 08:48 AM
Sarnia, ON - The Province of Ontario has further expanded the eligibility list for the Emergency Child Care Program for school-aged children, which was introduced to support health care and front line workers during the extended school closure.
"We're pleased to see the list of eligible essential workers extended further," said Melissa Fitzpatrick, Manager, Homelessness Prevention and Children's Services. "There are still spaces available in the program at several locations throughout the County....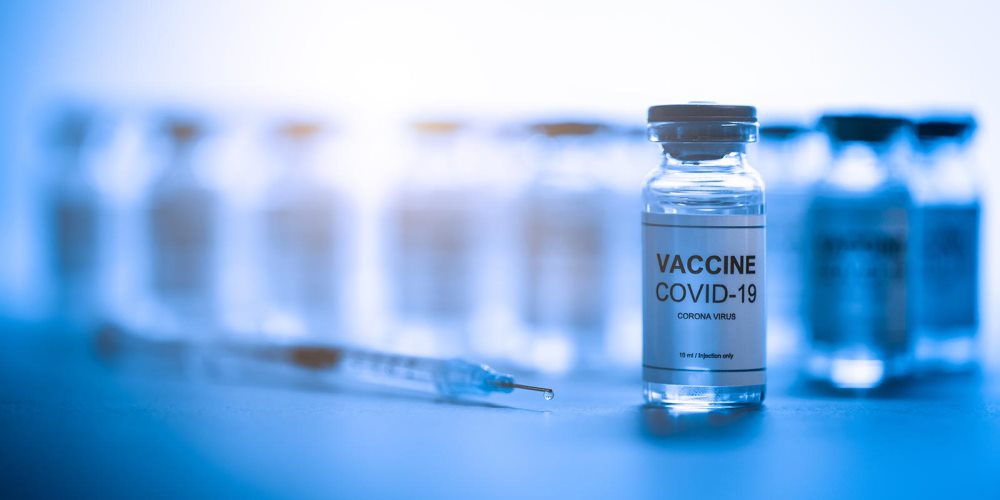 Posted on Monday, January 25, 2021 03:45 PM
Point Edward, ON – The Lambton COVID-19 Immunization Task Force is happy to report that the County received its first 500 doses of Moderna's COVID-19 vaccine today.
Residents of long-term care homes and high-risk retirement homes in Lambton County will begin to receive immunizations tomorrow. Further information on the first immunizations will be available then.
"We're very excited to receive this first shipment," said Dr. Sudit Ranade, Medical Officer of Health for Lambton County. "This is a game...
Posted on Saturday, January 23, 2021 09:39 AM
Point Edward, ON – Lambton Public Health (LPH) is investigating an outbreak in Bluewater Health's General Medicine Unit declared on January 22. LPH received the laboratory-confirmed positive COVID-19 test results for two staff and one patient.
A workplace outbreak is declared when there are two or more lab-confirmed COVID-19 cases with an epidemiological link in the workplace (e.g., same work area, same shift) within a 14-day period, where both/several cases could have reasonably acquired their infection...
Posted on Friday, January 22, 2021 04:10 PM
Point Edward, ON - To reduce the risk of COVID-19 in our communities, the Government of Ontario is asking all businesses permitted to stay open during the province-wide shutdown to follow enhanced safety measures.
The Province has put these temporary measures in place to support the health and safety of customers and employees alike. Lambton Public Health (LPH) understands these enhanced safety measures may be a challenge, but we know if we work together we can get through it. Businesses can help...